Apple Again Facing Antitrust Inquiry Over Digital Music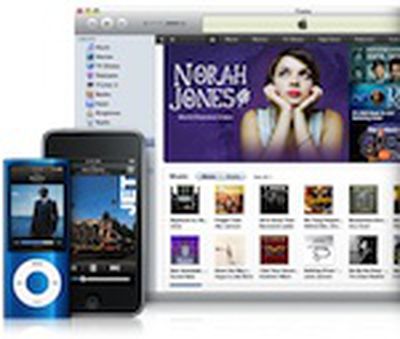 In an apparent replay of a 2006 investigation into possible price fixing in the digital music industry dominated by Apple's iTunes Store, The New York Times is reporting that the U.S. Department of Justice is in the early stages of another antitrust inquiry focused on digital music sales.
The Justice Department is examining Apple's tactics in the market for digital music, and its staff members have talked to major music labels and Internet music companies, according to several people briefed on the conversations.
The antitrust inquiry is in the early stages, these people say, and the conversations have revolved broadly around the dynamics of selling music online.
In particular, the inquiry is said to be looking at claims that Apple has been pressuring music labels over their participating in Amazon's "Daily Deal" program in its MP3 download store.
The report notes Apple's dominant position in the U.S. digital download market, where it holds 69% market share. In overall U.S. music sales, Apple leads the pack with 26.7% of the market, more than double its closest competitor.
The new inquiry from the Department of Justice is the latest of a number of recent incidents involving Apple and regulatory authorities. The Department of Justice last year reportedly began looking into an informal agreement between Apple and Google not to poach each others' employees, while in recent weeks Apple has been revealed to be the subject of an Adobe-requested inquiry over its ban on Flash-to-iPhone compilers and additional scrutiny from the Federal Trade Commission over its newly-announced iAd mobile advertising system.