U.S. Federal Trade Commission Looking Into Apple's iAd?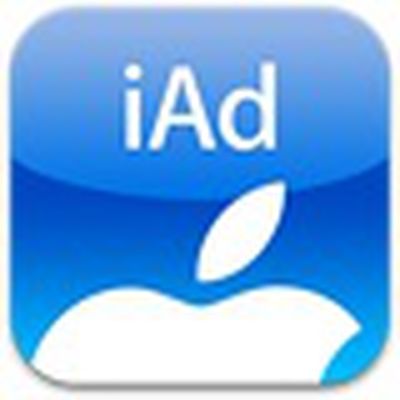 In a report covering a potential antitrust inquiry for Apple regarding its exclusion of cross-platform compilers for applications submitted to the App Store, The Wall Street Journal notes that the U.S. Federal Trade Commission (FTC) has also been looking into iAd mobile advertising platform. The investigations come as the FTC is scrutinizing Google's attempt to acquire mobile ad firm AdMob, with rumors suggesting that the agency may formally oppose the deal.
Separate from its much-publicized change to its developer agreement regarding cross-compilers that has seen a flare-up in the Apple-Adobe relationship, Apple made another change that appears to be designed to prevent other ad agencies from gathering the analytics necessary to offer viable ad platforms on the iPhone OS.
One wireless-advertising executive said he was contacted a few weeks ago by an official from the FTC who wanted to talk about how the mobile-ad industry works, the Apple developer agreement and how it could affect the executive's business.
The FTC has also taken an interest in iAd in the context of the agency's investigation of Google Inc.'s $750 million purchase of mobile-ad company AdMob Inc. Several developers said they have been contacted by the FTC about the Google-AdMob probe, with two saying they were told that the agency was also looking into the iAd service.
For their part, Google and AdMob have been drawing attention to Apple's moves in the mobile advertising space as they work to convince regulators that the industry offers sufficient competition that should permit Google's acquisition of AdMob to proceed.