Apple Facing Antitrust Inquiry Over Flash-to-iPhone Compiler Ban?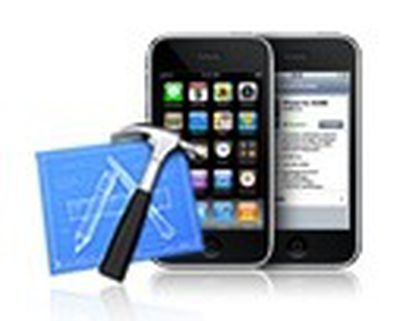 The New York Post reports that Apple may be facing a federal antitrust inquiry over a change made to its iPhone developer agreement last month prohibiting developers from using cross-compilers to create their applications. The move, which effectively bans developers from using Adobe's new Packager for iPhone feature in Flash Professional CS5 for App Store submission, has escalated an ongoing dispute between Apple and Adobe over Flash.
According to a person familiar with the matter, the Department of Justice and Federal Trade Commission are locked in negotiations over which of the watchdogs will begin an antitrust inquiry into Apple's new policy of requiring software developers who devise applications for devices such as the iPhone and iPad to use only Apple's programming tools.
Regulators, this person said, are days away from making a decision about which agency will launch the inquiry. It will focus on whether the policy, which took effect last month, kills competition by forcing programmers to choose between developing apps that can run only on Apple gizmos or come up with apps that are platform neutral, and can be used on a variety of operating systems, such as those from rivals Google, Microsoft and Research In Motion.
Apple CEO Steve Jobs has become increasingly vocal over his company's views on Flash, arguing that the future of Web content delivery lies in HTML5, CSS and JavaScript and not in Flash. Jobs claims that Flash offers a substandard user experience with reliability and security issues, as well as not being suitable for mobile device platforms for a number of reasons.
With respect to the compiler issue, Jobs' argument rests on the claim that adding a middle layer between the iPhone OS and applications would result in an unsatisfactory user experience and hamper developments due to reliance on those third parties for rolling out new features and other changes. Apple prefers that developers "stand directly on the shoulders" of iPhone OS, as it aims to deliver "the most advanced and innovative platform" to assist them with their app creation.
Update: Reuters is corroborating the claim that an inquiry is under consideration.