Fallout From Apple's Exclusion of Flash-to-iPhone Export Continues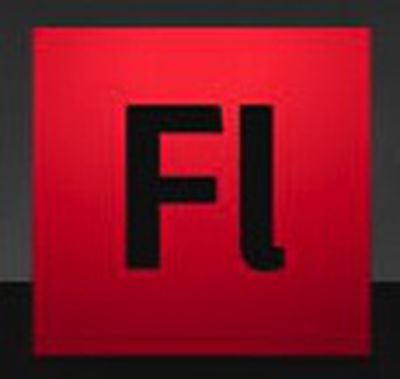 Apple's decision to alter its iPhone developer licensing agreement yesterday to apparently exclude such offerings as Adobe's forthcoming Packager function of Flash Professional CS5 that would allow developers to export Flash content into the native iPhone format has continued to rumble throughout the industry today, with voices weighing in from all over about the impact of the decision and Apple's motivation for making the change.
Lee Brimelow, a "platform evangelist" for Adobe, shares his thoughts (via TiPb) on his semi-official TheFlashBlog, referring to Apple's decision as a slap in the face to developers.
What they are saying is that they won't allow applications onto their marketplace solely because of what language was originally used to create them. This is a frightening move that has no rational defense other than wanting tyrannical control over developers and more importantly, wanting to use developers as pawns in their crusade against Adobe.
An additional claim that "Apple has timed this purposely to hurt sales of CS5" has been redacted from Brimelow's blog entry at the request of Adobe, but not before it was captured by TiPb. Adobe's Creative Suite 5, of which Flash Professional CS5 will be a part, is scheduled for introduction next Monday.
Brimelow notes that he has decided to boycott Apple products "until there is a leadership change over there" and states in no uncertain terms how he feels about the situation.
Now let me put aside my role as an official representative of Adobe for a moment as I would look to make it clear what is going through my mind at the moment. Go screw yourself Apple.
But whether Apple's move is solely a shot directed at Adobe as Brimelow and others have contended appears to be up for debate, as AppleInsider notes that it may have more to do with the multitasking features being deployed in iPhone OS 4.
The primary reason for the change, say sources familiar with Apple's plans, is to support sophisticated new multitasking APIs in iPhone 4.0. The system will now be evaluating apps as they run in order to implement smart multitasking. It can't do this if apps are running within a runtime or are cross compiled with a foreign structure that doesn't behave identically to a native C/C++/Obj-C app.
"[The operating system] can't swap out resources, it can't pause some threads while allowing others to run, it can't selectively notify, etc. Apple needs full access to a properly-compiled app to do the pull off the tricks they are with this new OS," wrote one reader under the name Ktappe.
Whatever the reason for Apple's adjustment of its licensing terms, tempers are certainly flaring in the protracted dispute between the two companies.