Adobe Creative Suite 5 Set to Launch April 12th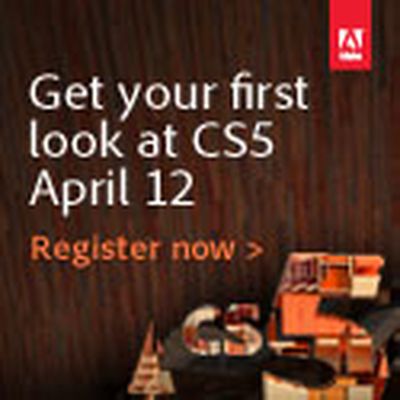 Adobe today announced that it will hold a launch event for Creative Suite 5 (CS5) on Monday, April 12th at 8:00 AM Pacific Time. While the company has yet to release many specific details on CS5 or disclose what will be covered during the launch event, users are invited to register for a video broadcast to be covered by Adobe TV.
Adobe has shared relatively little about its plans for CS5, although it did reveal that Flash Professional CS5 will include tools to allow developers to build Flash-based applications and then export them in the standard .ipa format used for App Store applications. The technology was revealed last October along with a disclosure that several current App Store applications had been developed using a prerelease version of the software.
The upcoming CS5 release will mark the first major update to the company's flagship publishing applications since Creative Suite 4 was introduced in September 2008 and began shipping the following month.