Apple Claims Display Issues on 27-Inch iMac Have Been Addressed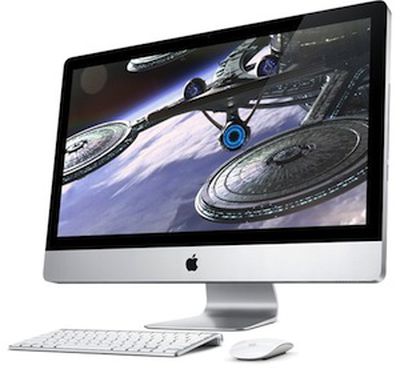 Gizmodo reports
that it has received official word from Apple that the company has addressed issues with flickering and yellow tinting on its 27-inch iMac models.
We've addressed the issues that caused display flickering and yellow tint. Customers concerned that their iMac is affected should contact AppleCare.
For its part, however, Gizmodo notes that it is still receiving reports of yellow-tinted displays from iMac purchasers, although it is encouraged by reports of at least some customers receiving machines free of the issue.
Early reports of flickering have been addressed through a pair of firmware updates that appear to have solved the problem for existing users. More recent complaints of yellow-tinting on the iMac's displays also surfaced, with a report claiming that Apple had at least internally acknowledged the issue and had halted production of the machines pending a fix.
Apple quickly refuted claims that production had been halted, and pointed to high demand as the cause of ongoing shipping delays for the machines. Apple had also reportedly been offering 15% rebates to purchasers of the troubled machines, but today's comments from Apple are the first official claim that both issues have been addressed.
Meanwhile, availability of the 27-inch iMac models has continued to improve, drifting down to 3-5 business days for shipping windows earlier this week from 5-7 business days earlier and as much as three weeks for orders placed through Apple's U.S. online store back in January.