Beginning March 2021, YouTube officially ended support for its YouTube app on third-generation Apple TV models. If you own the older set-top box, which launched in January 2013, you'll be unable to access the video platform directly via the official YouTube ‌Apple TV‌ app. (You're also basically in the same situation if you own the second-generation ‌Apple TV‌, which doesn't have an App Store at all.)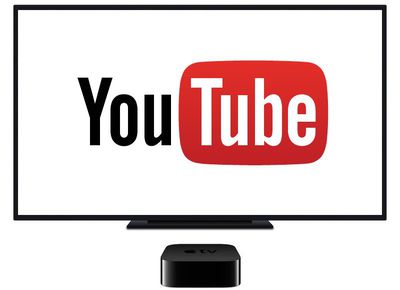 If you own an iPhone or iPad, however, you can still watch YouTube on a second- or third-generation ‌Apple TV‌ using Apple's AirPlay wireless streaming protocol. The following steps show you how it's done.
Make sure your ‌iPhone‌ or ‌iPad‌ is connected to the same Wi-Fi network as your ‌Apple TV‌.
Launch the YouTube app on your iOS device and find the video that you want to stream.


Tap the video to reveal the interface overlay, then tap the TV streaming icon.


Tap AirPlay & Bluetooth Devices.


Under "Speakers & TVs," select your ‌Apple TV‌.

That's all there is to it. To stop streaming from the YouTube app at any time, simply repeat steps 3 and 4 above, then select your ‌iPhone‌ or ‌iPad‌ from the ‌AirPlay‌ list.