If you're wondering what the green and orange dots are that you sometimes see in your Mac's menu bar, just next to the Control Center icon, you've come to the right place. Apple has added these to macOS as a privacy feature in order to indicate when an app is using your Mac's microphone or camera.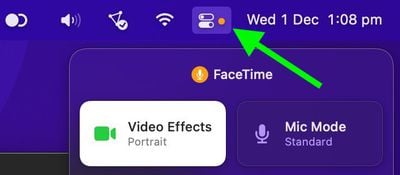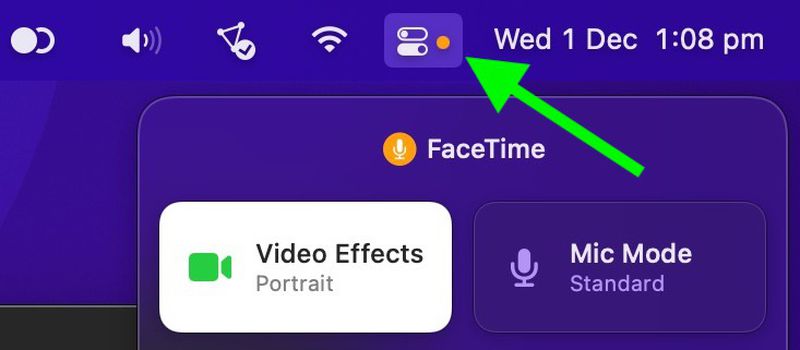 The feature was first introduced on iPhone and iPad, after it emerged that some popular apps were accessing device cameras in the background, unbeknownst to users. To tighten Mac privacy and security, Apple has brought it over to macOS.

Green Dot
Green dot means an app is currently using the your Mac's camera.
Orange Dot
Orange dot means an iOS app is currently using the microphone.
If you open the Control Center when you see a colored dot, there will be a camera or microphone icon along with the name of the app that was recently using the feature.
In this way, recording indicators prevent the camera or microphone from being accessed by an app in the background without your knowledge, so you can be sure that apps aren't sneakily recording conversations or videos.


You can control the access that individual apps have to your Mac's camera and microphone. Launch System Preferences and select the Security & Privacy pane, then click Camera or Microphone in the sidebar. To remove an app's access to your mic or camera, simply uncheck the box next to it in the list.