In April 2019, Google announced the launch of a free, ad-supported version of its YouTube Music streaming service for use with Google Home and other smart speakers that feature its voice-activated assistant.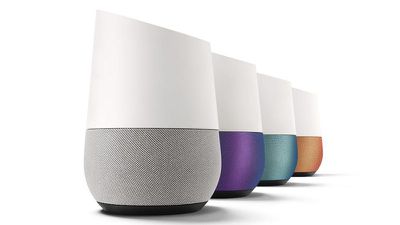 Essentially, the free streaming tier means that you can listen to songs from the YouTube Music catalog, interspersed with occasional ads, on your Google Home or other Google Assistant-powered speaker right out of the box.
With YouTube Music and Google Home, you can ask Google Home to play the right music for any moment or mood, and YouTube Music will play a station customized to your tastes based upon your request. So you could say, for example, "Hey Google, play music for working out," and your speaker will fill the room with some upbeat tunes.
At the time of writing, free, ad-supported YouTube Music is available on smart speakers in the United States, Canada, Mexico, Australia, Great Britain, Ireland, Germany, France, Italy, Spain, Sweden, Norway, Denmark, Japan, Netherlands, and Austria. Google is also working to make the service available in more countries.
To enable free, ad-based YouTube Music on your smart speaker, simply follow these steps.
Tap the account Settings option on the app's main Home screen.


Scroll down and tap Music.
Tap YouTube Music to link the streaming service to your smart speaker and make it your default music provider.
That's all there is to it. If you have an Echo device instead of a Google Home device, you can listen to Amazon's new free music service instead just by asking Alexa to play a station based on a song, artist, era, genre, or an Amazon Music global playlist.