In lockstep with Amazon, Google has announced a free, ad-supported music streaming option for use with smart speakers that feature its voice-activated assistant.
The new "free" streaming tier means owners of Google Home or other Google Assistant-powered speakers can listen to tracks from the YouTube Music catalog, albeit interspersed with ads.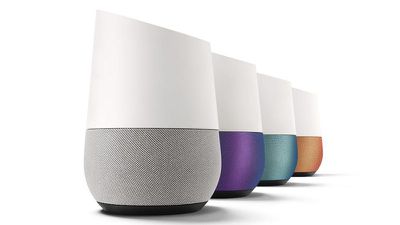 Listening to music on your Google Home speaker right out-of-the-box seems too good to be true, right? It's not! Starting today, YouTube Music is offering a free, ad-supported experience on Google Home speakers (or other Google Assistant-powered speakers).
Free, ad-supported YouTube Music is available on smart speakers in the United States, Canada, Mexico, Australia, Great Britain, Ireland, Germany, France, Italy, Spain, Sweden, Norway, Denmark, Japan, Netherlands, and Austria. Google says it will be available in more countries soon.
Note that the ad-supported streaming tier isn't supported on computers or phones. On that note, Google appears to be using the free offering to entice people to upgrade to YouTube Music Premium ($9.99/month), which enables listening on both supporting smart speakers and the YouTube Music mobile app, which also lets users background play music while using other apps and download tracks for offline listening.
Amazon on Thursday also announced the debut of a free music option for Amazon Alexa users in the United States alongside its Prime music service, which provides access to more than two million songs, and Amazon Music Unlimited, Amazon's on-demand music service priced starting at $9.99 per month ($7.99 for Prime members).