In iOS 17, Apple offers finer-grained control over what apps can see in terms of your calendars. Keep reading to learn how to manage app calendar access on a per-app basis.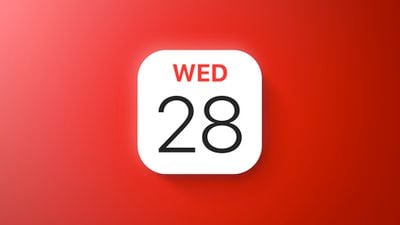 In iOS 16, Apple allowed users to enable or disable individual app access to their calendars using a simple on/off toggle, but that was about all you could do. In iOS 17, by contrast, there are now three options instead of just two. You can give apps Full Access to your calendars, allow them to Add Events Only, or revoke access completely with a None option.
Here's how to better manage the access that individual apps have to your calendars in iOS 17. Note that apps that have Full Access to your calendars can see location, invitees, attachments, and notes, according to Apple.
Open the Settings app.
Tap Privacy & Security.
Tap Calendars.


Tap the app that you want to change access for. (Note that this section also details how many calendars you have and how many accounts you're signed in to.)
Choose from None, Add Events Only, and Full Access.

That's all there is to it. When you download a new app that wants calendar access, you will be prompted to choose from the same three options, and the app will be added to the same Calendars list in Settings, allowing you to change access at any time in the future.
Your ‌iPhone‌ will also periodically remind you about apps that have access to your calendars, offering up the option to limit access to events only.