Personal Pickup
By MacRumors Staff
Personal Pickup Articles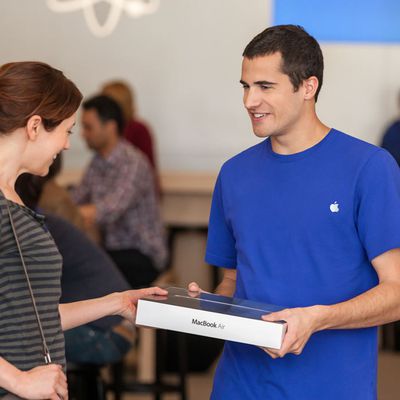 Apple on Friday announced that all of its retail stores outside of the Greater China region are closed through March 27 due to the COVID-19 coronavirus pandemic. However, multiple sources have indicated that Apple is keeping some of its retail stores open this weekend for customers with pending in-store pickups only. At least some Apple retail employees in the U.S. and Canada are...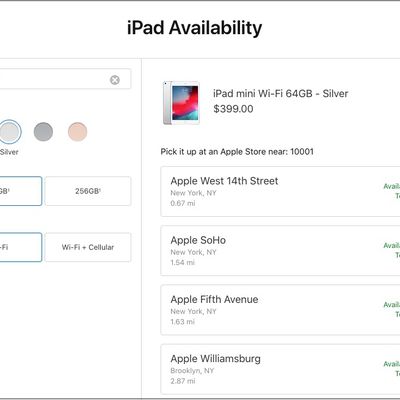 Apple today activated in-store pickup for its new iPad mini and iPad Air models in the United States, Canada, Australia, and select other countries. This feature enables customers to purchase a new iPad on Apple.com and pick it up at a nearby Apple Store at a designated time. The tool can also be used to monitor inventory of the new iPads at Apple Stores based on zip or postal code, with...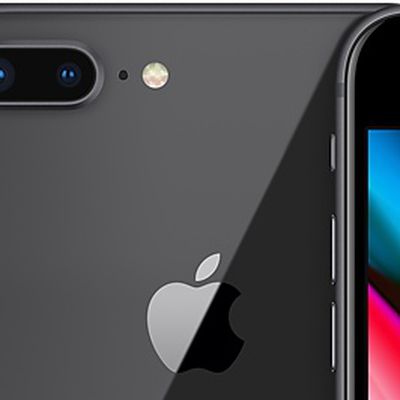 iPhone 8 and iPhone 8 Plus pre-orders began at 12:01 a.m. Pacific Time or 3:01 a.m. Eastern Time today, and hours later, shipping estimates for select models have slipped to late September or early October for some models. Fortunately, if you weren't willing to wake up at those hours or haven't yet pre-ordered for another reason, there's still a chance to get an iPhone 8 or iPhone 8 Plus in...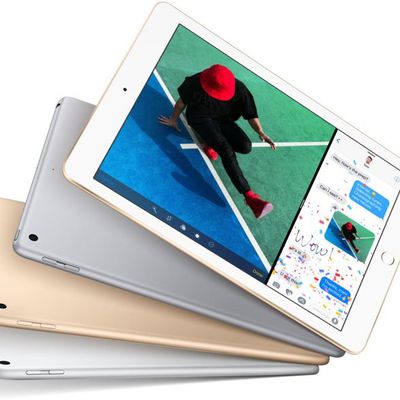 The new 9.7-inch iPad is now available for purchase at select Apple Retail Stores in the United States, Canada, Australia, and Japan, according to the company's in-store pickup tool enabled today. A handful of stores may have had limited stock already, but supplies now appear ample for Apple to accept reservations. Apple has yet to activate Personal Pickup in other countries where it...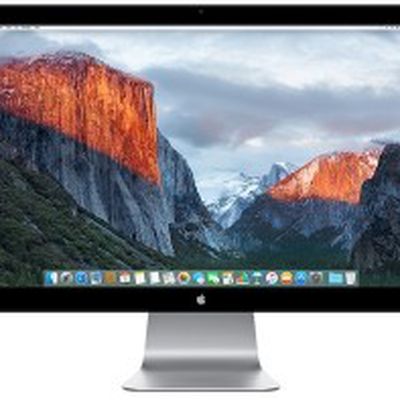 With only a few hours remaining until Apple's WWDC 2016 keynote at the Bill Graham Civic Auditorium in San Francisco, a tipster informed us that Personal Pickup is no longer available for the Thunderbolt Display on Apple's online storefront. A quick spot check reveals that Personal Pickup has indeed been removed on the Thunderbolt Display product page in the U.S., U.K., Australia, Canada,...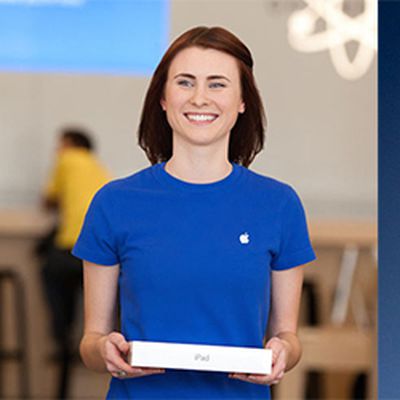 Following the launch of Personal Pickup in Australia and Canada earlier this week, Apple today expanded the in-store pickup service to the United Kingdom. Personal Pickup allows customers to place an order on the Apple Online Store or Apple Store app and pick it up at a nearby Apple Retail Store, generally within an hour. Personal Pickup launched in the U.S. in 2011, but was unavailable...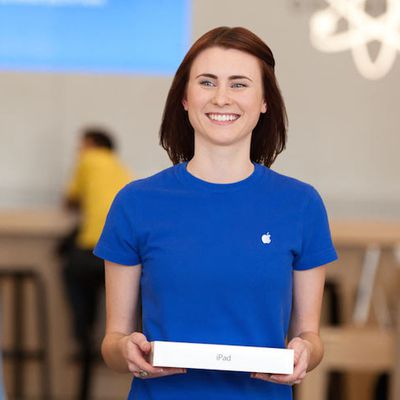 Apple is training retail employees in Australia, France, United Kingdom and other countries for the international launch of Personal Pickup, a service that enables customers to place an order on the Apple Online Store or Apple Store app and pick it up at any Apple Retail Store within an hour, according to sources. Apple is planning to roll out Personal Pickup internationally as early as...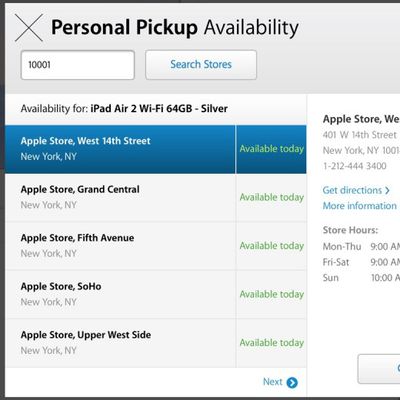 Apple's new iPad Air 2 and iPad mini 3 have begun hitting retail stores, as we reported earlier, and the tablets are now available for in-store pickup for a limited number of retail locations that have received shipments. It appears that in-store availability is limited to Wi-Fi only tablets at this time. Many stores on the east coast of the United States are showing wide availability of both...