Ecobee Articles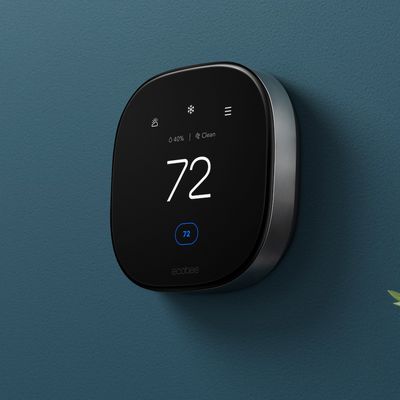 Following multiple leaks, smart home accessory maker Ecobee today officially announced its new Smart Thermostat Premium, with key new features including a premium design with higher-end materials, a larger display, a refreshed user interface, improved sensor technology, indoor air quality monitoring, and more environmentally friendly packaging. Like the popular Nest thermostat, the Smart...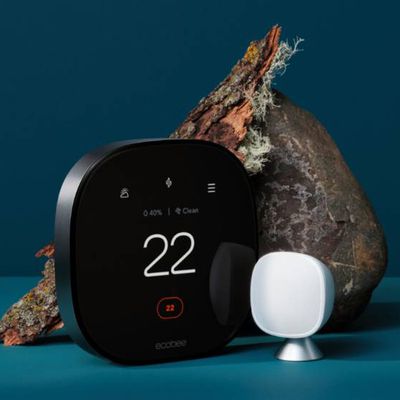 Ecobee is planning to release a new HomeKit-compatible smart thermostat model with a premium design and built-in air quality monitoring, according to a product listing on home improvement retailer Lowe's website in Canada. Similar to Google's smart thermostat Nest, which does not support HomeKit, Ecobee's new Smart Thermostat Premium appears to feature an improved design with a glass front...

Canadian smart home accessory maker Ecobee appears to be preparing to release a new version of its SmartThermostat with a built-in indoor air quality sensor. Ecobee released a new version of its iOS app this week that includes a hidden image of a SmartThermostat with an indoor air quality indicator visible on the screen. The updated app also includes descriptions such as "keep your home's...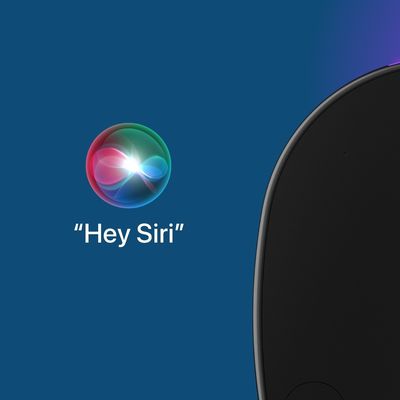 Ecobee today announced that its HomeKit-enabled SmartThermostat with voice control is gaining "Hey Siri" support with a free software update that is beginning to roll out now and will be available over the next few weeks for all users. "Hey Siri" support allows users with a HomePod or HomePod mini to control the SmartThermostat with voice commands for tasks such as setting the temperature...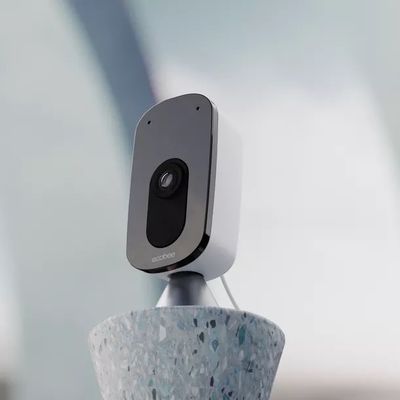 Ecobee today announced that its SmartCamera has a new price of $129.99, down from $179.99, and the camera has also been updated with some new features. In addition to gaining compatibility with HomeKit Secure Video last month, which allows users to securely stream and store video from the SmartCamera on iCloud servers, the indoor security camera now features Spotify integration, smoother...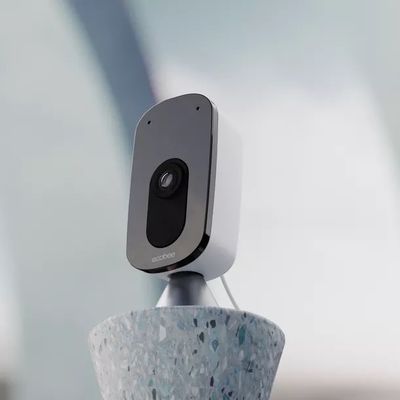 Ecobee has updated its SmartCamera to support Apple's HomeKit Secure Video, which allows the cameras to capture and store recordings securely in iCloud. The firmware update means SmartCamera owners have another option aside from Ecobee's $5-a-month subscription for video recording and movement notifications. With ‌‌HomeKit Secure Video‌‌, video footage is encrypted and stored in ‌iCloud‌...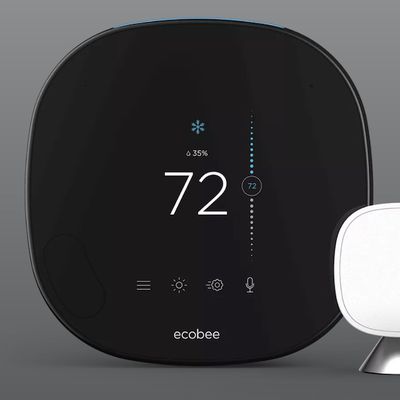 Ecobee today announced a new thermostat called the Ecobee SmartThermostat with Voice Control. Similar to previous versions of the product, the updated Ecobee can help reduce energy consumption through automated temperature control, as well as provide easier thermostat adjustments thanks to HomeKit support. The fifth-generation Ecobee SmartThermostat includes a glass finish with LCD...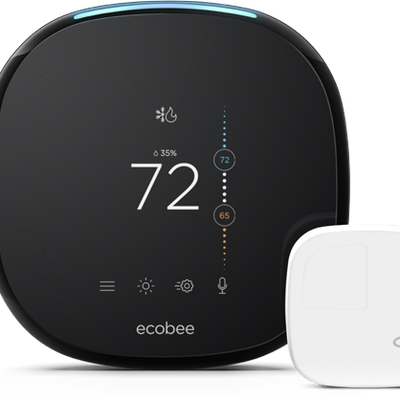 Smart thermostat company Ecobee has become the focus of a new profile shared online today by CNET, and alongside that article the company has revealed a new money saving feature for select Ecobee users called "Peak Relief." This feature was created to help users save on energy bills by automatically cutting down on heating and cooling when energy rates are higher, and then using more when rates...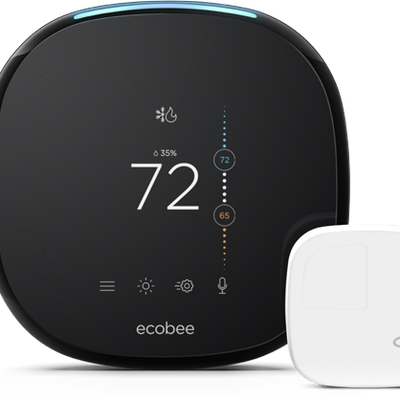 Ecobee today announced that its next-generation ecobee4 smart thermostat with built-in Amazon Alexa voice services is now available to pre-order for $249 on its website in the United States. Pre-orders are estimated to start shipping on May 15, the same day it will hit shelves at Lowe's, Home Depot, and Best Buy. Like the ecobee3, the ecobee4 continues to support Apple HomeKit, IFTTT, and...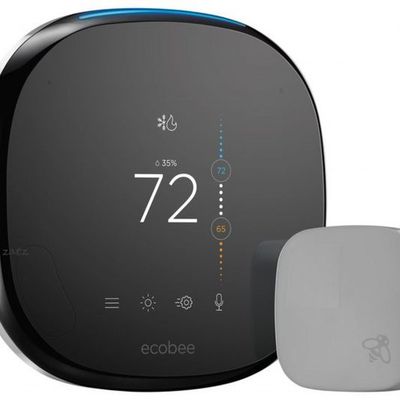 The Ecobee4 will come with a built-in microphone for issuing Alexa-based voice commands, according to leaked marketing materials for the upcoming smart wireless thermostat (via The Verge). Ecobee3 owners with supporting Amazon hardware have been able to use Alexa to control their devices since the thermostat maker added support in December, but it looks as if the next iteration of the product...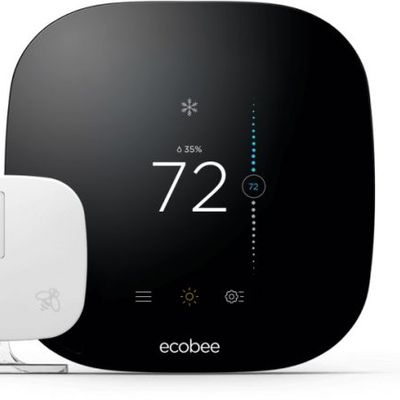 Smart wireless thermostat maker Ecobee is rolling out a firmware update to Ecobee3 devices that brings individual HomeKit support to the device's remote sensors for the first time. The Ecobee3 enables owners to use additional remote sensors to keep track of ambient temperature as well as detect motion in different locations within the home. With firmware version 3.7.0.969, currently rolling...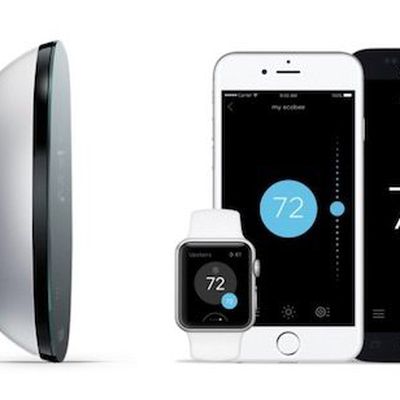 Smart thermostat company Ecobee today announced the launch of a cheaper "Ecobee3 Lite" device that will deliver Ecobee's expected "superior comfort, control and energy savings" at $80 less than similar products from competitors, according to the company. Similar to the flagship Ecobee 3 model, the Ecobee3 Lite has the same touchscreen controls and black aesthetic, and can be controlled from a...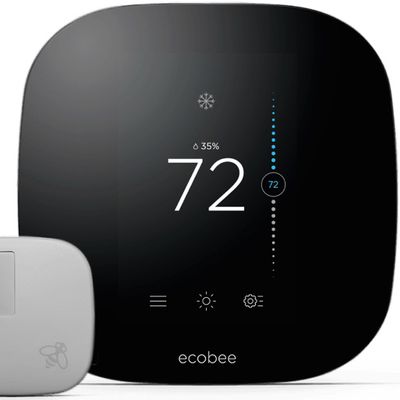 Following in the footsteps of iHome, Lutron and Elgato, Ecobee and Insteon, two of Apple's other HomeKit partners, are also announcing new HomeKit-compatible products today. Ecobee is announcing a new smart thermostat, while Insteon is introducing the Insteon Hub for adding HomeKit compatibility to Insteon's range of switches, outlets, thermostats, and lightbulbs. Ecobee's existing thermostat...