Business Chat
By MacRumors Staff
Business Chat Articles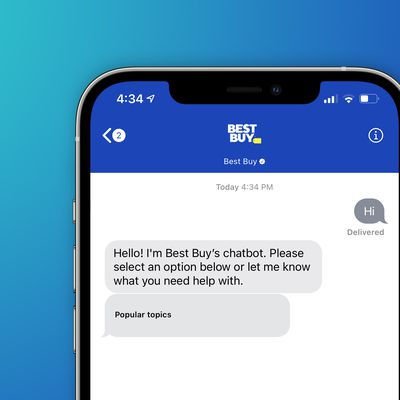 Customers can now message Best Buy to get questions answered, store timings, resolve issues, and more using iMessage through Apple's Business Chat feature, as first reported by Apple blog Appleosophy. Using iMessage Business Chat, Best Buy customers can now initiate a conversation with the retail chain by either navigating to a Best Buy location on Apple Maps and tapping the "Message" button ...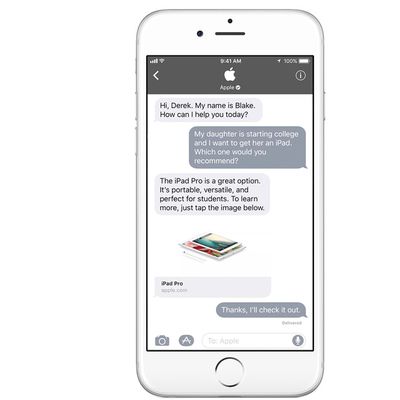 Apple and Zendesk today made Business Chat generally available for all businesses that use Zendesk Support, over two years since the service first went into beta. First announced in 2018, Business Chat is designed to allow iPhone, iPad, and macOS users to communicate directly with businesses right within the Messages app. Users can chat with businesses, schedule appointments, and make...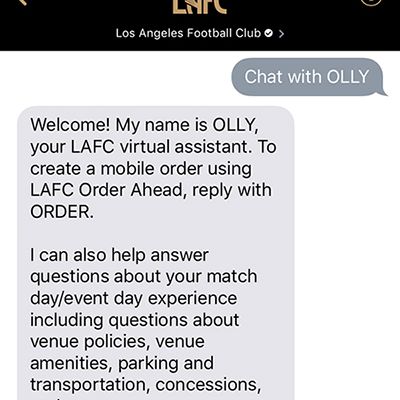 Los Angeles FC fans can now order food and drinks ahead of time directly on their iPhones at the Banc of California Stadium. The MLS team has partnered with artificial intelligence platform Satisfi Labs to launch an order-ahead system through Apple Business Chat, allowing customers to order and pay for food and drinks from concession stands using their iPhones and pick up their orders from...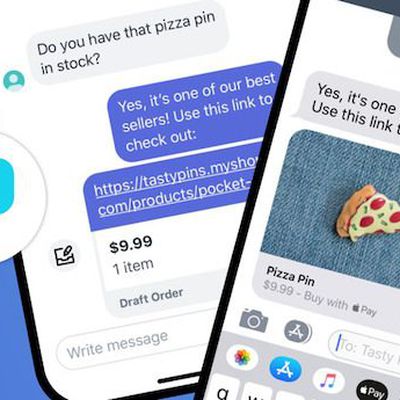 Shopify today announced that Apple Business Chat is now available to all of its over 800,000 merchants around the world. As noted by Engadget, some Shopify merchants are already using Business Chat, but now Apple and Shopify are rolling out the feature to all businesses who use the e-commerce platform, including those outside the United States. Merchants can manage and respond to all...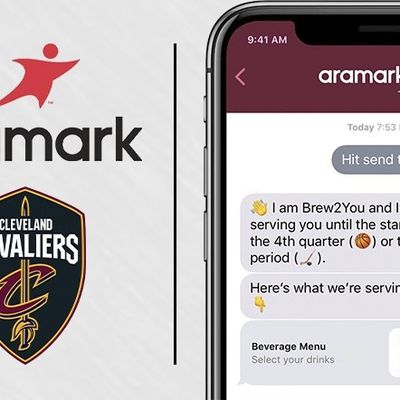 The Cleveland Cavaliers and Aramark, a food and beverage vendor, today announced a new Apple Business Chat feature that will allow Cleveland Cavaliers fans to order drinks from their seats through iMessages. Fans who attend games at Quicken Loans Arena in Cleveland and sit in designated sections of Cavs and Cleveland Monsters games can use the Messages app to access a menu, order beer and...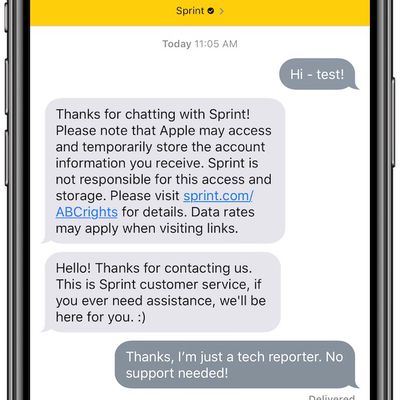 Sprint today announced that customers can now chat directly with its support representatives using Apple Business Chat. Sprint customers can use Apple Business Chat to message an agent, learn about Sprint plans, and more at any time of the day or night, according to the carrier. Customers can start, stop, and resume conversations at any time. Apple Business Chat launched in iOS 11.3 in...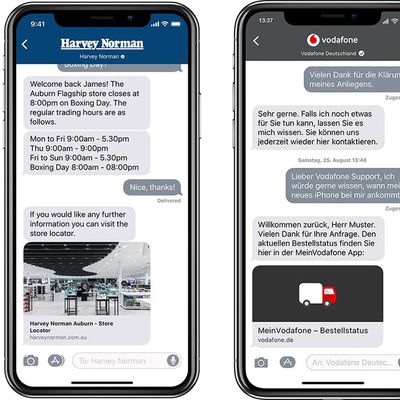 Apple Business Chat, a platform for businesses to provide customer service through iMessage, is now available in Australia, Canada, France, Germany, Hong Kong, Italy, Singapore, Japan, Switzerland, and the United Kingdom. The feature launched in the United States earlier this year. The international expansion coincides with 30 additional businesses adopting Apple Business Chat around the...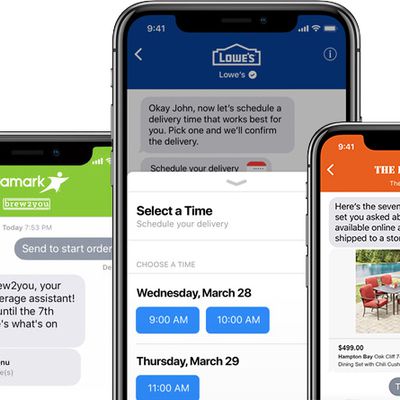 Apple Business Chat, which is customer service through iMessage, is expanding to a total of 10 new partners and technology platforms. Apple on Friday announced that satellite TV provider DISH, concessions operator Aramark, hotel chain Four Seasons, food and gift producer Harry & David, and credit card company American Express are adopting the service. Here's the rundown from Apple:Aramark ...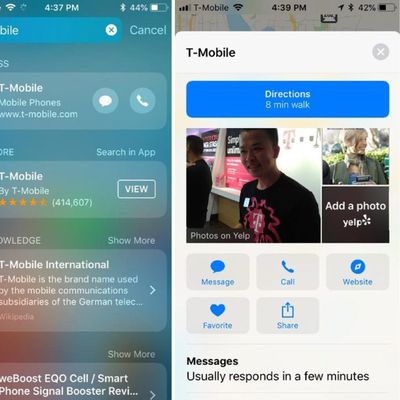 T-Mobile today announced support for Business Chat in the Messages app on iOS devices, a feature Apple introduced in a beta capacity with the release of iOS 11.3 and macOS 10.13.4. Apple Business Chat is available for all T-Mobile customers, allowing them to interact with T-Mobile's support staff directly in the Messages app. T-Mobile says that its customers can access Apple Business Chat ...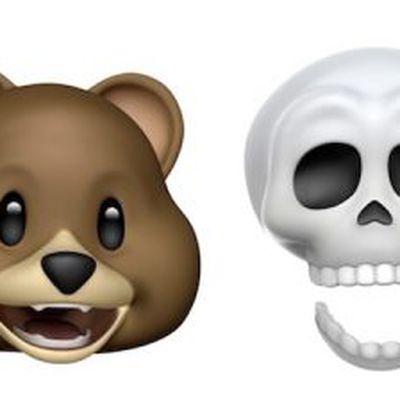 Apple today previewed iOS 11.3, its next major iPhone, iPad, and iPod touch software update. The first beta has been seeded to developers today, with a public beta coming soon, ahead of an official release this spring. iOS 11.3 introduces new Animoji on the iPhone X, including a lion, bear, dragon, and skull. There will now be 16 characters to choose from in total, including existing ones like ...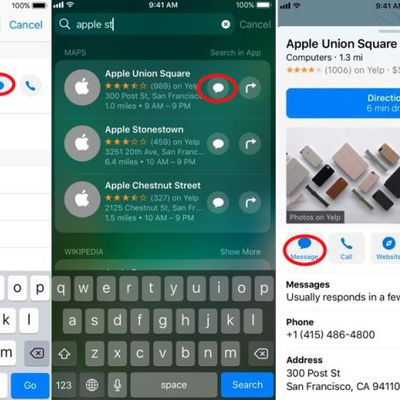 Apple revealed more details of its new Business Chat feature for iMessage at a WWDC developer preview on Friday. Coming in iOS 11, Business Chat allows real customer service representatives to communicate directly with users, making the feature separate from existing AI chat bot systems. Users send the first message to start a Business Chat conversation by tapping Message icons that appear...