If you're considering buying a new iMac but have yet to pin down which machine in Apple's range is right for you, then keep reading. Our expert guide arms you with all the information you need to ensure the model and configuration you choose is best suited to your specific needs.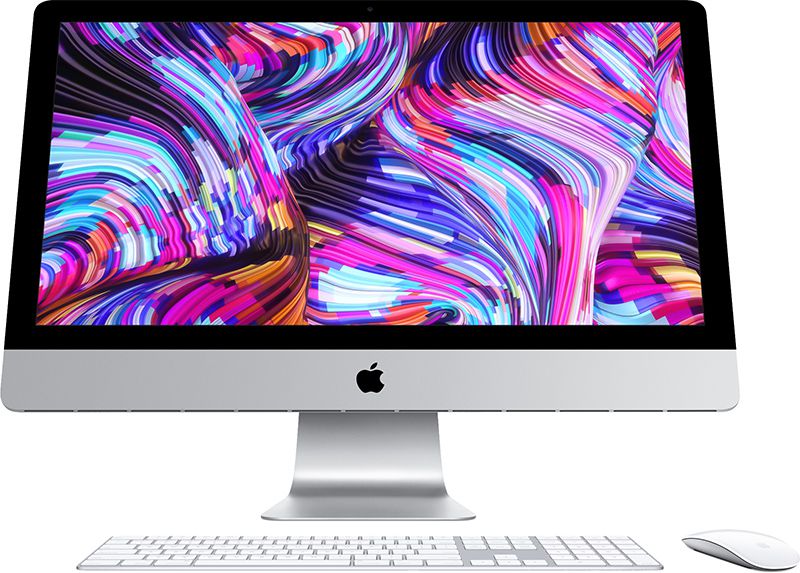 Apple offers essentially three types of iMac, two of which come in several base configurations, and you can customize the internal specifications of your chosen ‌iMac‌ at the point of purchase, so it's a good idea to consider what kind of machine you'll need ahead of time.
A well-specced ‌iMac‌ should last you a good few years, and apart from RAM on the 27-inch models, you can't upgrade the internal components of Apple's all-in-one desktops at a later date, so it's important to choose wisely. First, let's take a look at Apple's 4K and 5K iMacs, the two models in the company's range that received the most recent bump in configuration and specs options.
4K and 5K iMacs (2019)
In March 2019, Apple refreshed its Retina 4K and 5K ‌iMac‌ all-in-one desktop computers, upgrading the 21.5-inch and 27-inch models with new processors and graphics chips, but sticking with the same tried-and-tested design used since 2012, and the same 4K and 5K displays as the previous generation.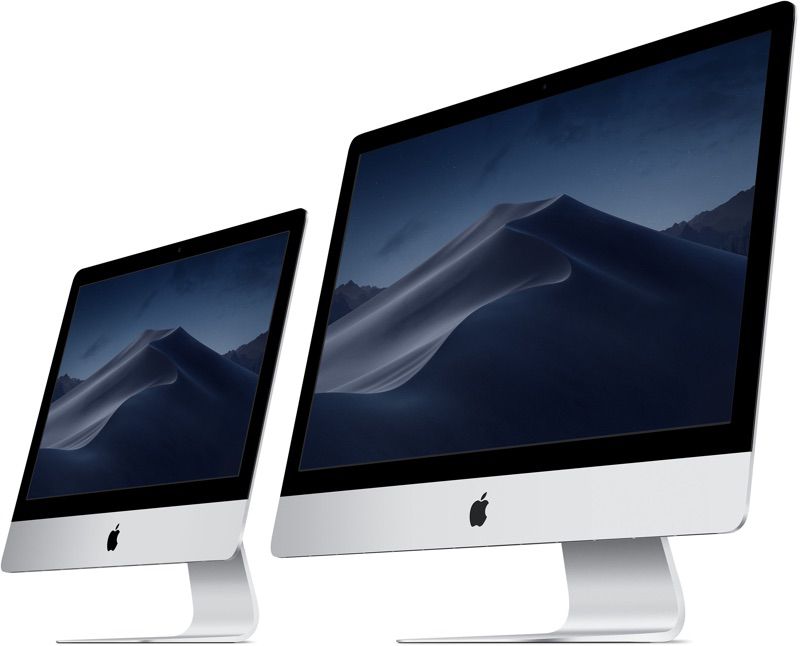 Which of these two ‌iMac‌ sizes you should buy is likely going to be driven by display size for most people, as both models are very capable machines for the average user. The 27-inch model does offer more horsepower, however, so if you're looking for maximum performance you'll want to opt for the larger, more expensive size.
In terms of connectivity, every ‌iMac‌ comes with two Thunderbolt 3 ports, four USB 3 ports, an SD card slot, a headphone jack, and Gigabit Ethernet.
Apple says the new 21.5-inch ‌iMac‌ models deliver up to 60 percent faster performance than the previous generation, while the new 27-inch ‌iMac‌ models deliver up to 2.4 times faster performance than the previous generation, narrowing the gap between the high-end standard ‌iMac‌ and the iMac Pro workstation.
21.5-inch 4K ‌iMac‌
Apple sells two base configurations of the new 21.5-inch 4K ‌iMac‌, both running on eighth-generation Intel processors. The ‌iMac‌ with 3.6GHz quad-core Intel Core i3 processor starts at $1,299, while the ‌iMac‌ with 3.0GHz six-core Intel Core i5 processor (with Turbo Boost up to 4.1GHz) starts at $1,499. See below for a breakdown of their key features.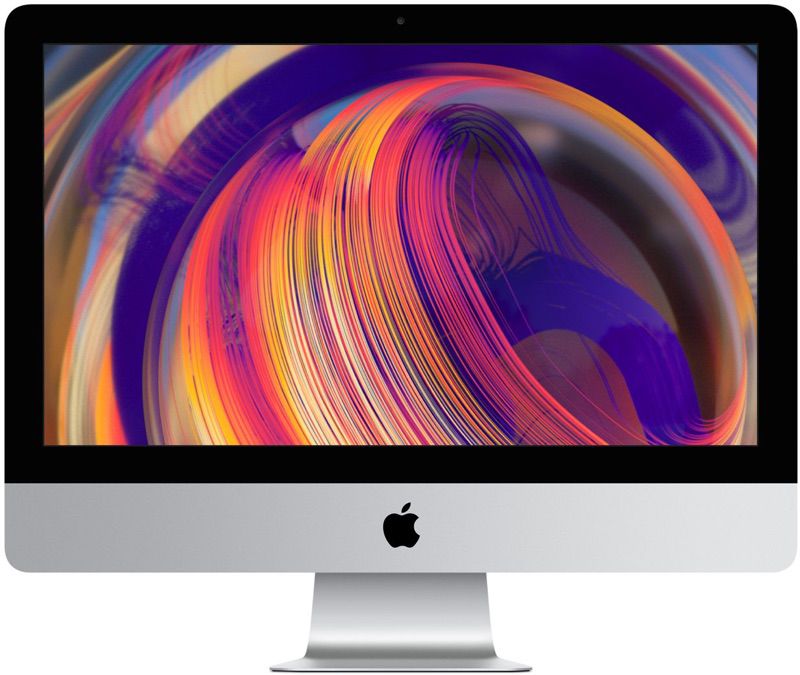 3.6GHz quad-core 8th-generation
Intel Core i3 processor
8GB 2666MHz DDR4 memory, configurable to 32GB
1TB hard drive
Radeon Pro 555X with 2GB of GDDR5 memory
Retina 4K 4096-by-2304 P3 display
Two Thunderbolt 3 ports
Magic Mouse 2
Magic Keyboard
3.0GHz 6-core 8th-generation Intel Core i5 processor
Turbo Boost up to 4.1GHz
8GB 2666MHz DDR4 memory, configurable to 32GB
1TB Fusion Drive
Radeon Pro 560X with 4GB of GDDR5 memory
Retina 4K 4096-by-2304 P3 display
Two Thunderbolt 3 ports
Magic Mouse 2
Magic Keyboard
27-inch 5K ‌iMac‌
Apple sells three base configurations of the new 27-inch 5K ‌iMac‌: Two mid-range models that feature eighth-generation Intel six-core processors, and a high-end model that boasts a newer ninth-generation Intel six-core processor. The memory in the cheapest base model is configurable up to 32GB, but both the more expensive mid-range machine and the high-end 5K ‌iMac‌ can be configured with up to 64GB of memory.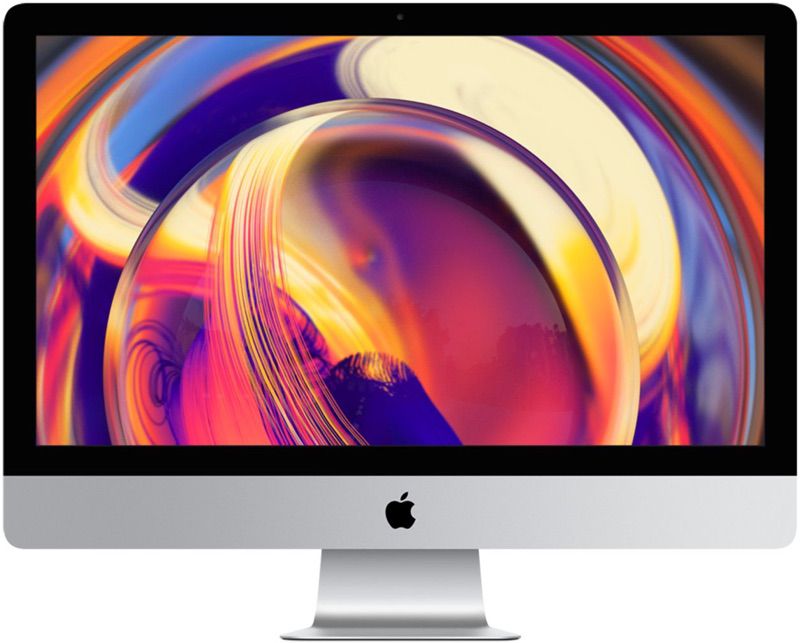 The 5K ‌iMac‌ with the 3.0GHz six-core Intel i5 processor (with Turbo Boost up to 4.1GHz) starts at $1,799, the ‌iMac‌ with the 3.1GHz six-core Intel Core i5 processor (with Turbo Boost up to 4.3GHz) starts at $1,999, and the ‌iMac‌ with the ninth-generation 3.0GHz six-core Intel Core i5 processor (with Turbo Boost up to 4.6GHz) starts at $2,299. See below for a breakdown of the key features found in the three models.
3.0GHz 6-core 8th-generation Intel Core i5 processor
Turbo Boost up to 4.1GHz
8GB 2666MHz DDR4 memory, configurable up to 32GB
1TB Fusion Drive
Radeon Pro 570X with 4GB of GDDR5 memory
Retina 5K 5120-by-2880 P3 display
Two Thunderbolt 3 ports
Magic Mouse 2
Magic Keyboard
3.1GHz 6-core 8th-generation Intel Core i5 processor
Turbo Boost up to 4.3GHz
8GB 2666MHz DDR4 memory, configurable up to 64GB
1TB Fusion Drive
Radeon Pro 575X with 4GB of GDDR5 memory
Retina 5K 5120-by-2880 P3 display
Two Thunderbolt 3 ports
Magic Mouse 2
Magic Keyboard
3.7GHz 6-core 9th-generation Intel Core i5 processor

Turbo Boost up to 4.1GHz
8GB 2666MHz DDR4 memory, configurable up to 64GB
2TB Fusion Drive
Radeon Pro 580X with 8GB of GDDR5 memory
Retina 5K 5120-by-2880 P3 display
Two Thunderbolt 3 ports
Magic Mouse 2
Magic Keyboard
Like with the 4K iMacs, customers can swap out the included Magic Mouse 2 for a Magic Trackpad 2 for an extra $50, or choose to receive both for an additional $129.
Display and Resolution
The main thing that sets apart Apple's 4K and 5K iMacs is of course screen size and resolution. The 5K 27-inch ‌iMac‌ has a resolution of 5120 by 2880, while the 4K 21.5-inch ‌iMac‌ has a resolution of 4096 x 2304, and both models feature 500 nits brightness and wide color support for vivid, vibrant colors and impeccable picture quality.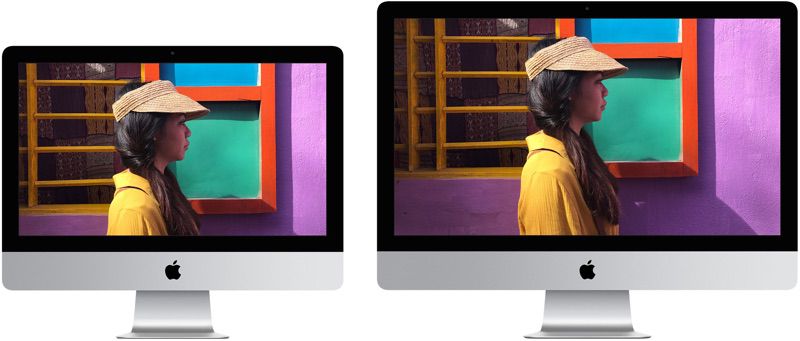 Screen size shouldn't be the only deciding factor when buying an ‌iMac‌ though, because Apple has packed its entire 5K ‌iMac‌ range with beefed up internals for faster performance.
Processor Choice
Apple has decided to stick largely with Intel's eighth-generation processors in 2019 (Intel has already released a full range of Core i9 chips), but Apple says its chosen processors deliver up to 2x the performance of the previous generation iMacs. The biggest gains in CPU performance generally can be gauged by the processor's number of cores, which is why all 5K iMacs come with at least six cores, and why the jump to Intel's eight-core i9 processor costs an additional $500 on the 5K mid-tier configuration.

If you're considering a 21.5-inch 4K ‌iMac‌ for undemanding tasks like emailing, web browsing, and general productivity, then a quad-core i3 processor should suit your needs well, but if you're looking to do something more CPU-intensive like gaming or video-editing then it's worth paying the extra $300 on the mid-tier configuration for a six-core i5 processor.
The story is a little different with the 5K iMacs because whichever configuration you choose you're getting a very decent level of processing power, but if you plan to be doing graphic design or any kind of rendering then you'll likely benefit from a higher-clocked six-core CPU or even an eight-core i9 processor, which is where the real power lies.
Graphics Cards

Apple continues to offer AMD Radeon Pro graphics across its entire range of new 4K and 5K iMacs, so if you're an NVIDIA fan then you're out of luck. That said, the new models follow in the footsteps of the 2018 MacBook Pro by offering Radeon Pro Vega graphics options in their built-to-order customization options.
The 21.5-inch ‌iMac‌ now features either a Radeon Pro 555X GPU or a Radeon Pro 560X by default, but if you want more power you can configure a custom model with a Radeon Pro Vega 20 GPU (with 4GB of memory). Graphics on the 27-inch models include the Radeon Pro 570X, 575X, and 580X GPUs for prebuilt models, with the Radeon Pro Vega 48 GPU (with 8GB of memory) available as a custom option for the highest configuration.
We haven't had a chance to test these Vega GPUs, but Apple advertises up to 80 percent faster graphics performance with them compared to the previous ‌iMac‌ lineup, so they should be plenty enough for pros with video- or graphics-heavy workloads and users looking to play graphically intensive 3D games.
RAM Options
All of Apple's new iMacs come with faster 2,666MHz DDR4 memory, but the base models come with just 8GB of RAM installed, which is considered a bare minimum these days, and certainly not sufficient for most professional multi-tasking workloads.


Customization options for the 4K ‌iMac‌ range and the lowest priced 5K ‌iMac‌ base model include up to 32GB of RAM (an additional $600), while the mid-tier and high-end 5K ‌iMac‌ models offer up to 64GB of memory, which slaps a whopping $1,000 onto the total cost if you max it out.
Apple has always made customers pay a premium at purchase for more RAM, but fortunately you can upgrade the memory yourself at a later date, but only on the 27-inch models – the new iMacs include a user-accessible memory slot on the rear, and third-party memory upgrade kits are the invariably cheaper option. Upgrading the RAM on the 21.5-inch models can be done yourself, but it's a rather tricky process and not sanctioned by Apple.
Storage Options
The high-end 21.5-inch 4K ‌iMac‌ and all of the 27-inch 5K ‌iMac‌ base models come with either 1TB or 2TB Fusion Drives. A Fusion Drive is basically a Serial ATA drive "fused" with a solid-state drive. Frequently accessed data is stored on the faster flash portion of the drive, while less frequently accessed files live on the mechanical hard drive.


The idea is that combining the two storage technologies allows users to benefit from both fast access and voluminous capacity at a much lower cost than solid-state drives of equivalent capacity. However, Fusion Drives have been known to throw up issues such as "splitting" drives, and they're still vulnerable to the same mechanical failures at traditional Serial ATA drives, so we'd recommend paying the extra to get an ‌iMac‌ with 256GB ($100), 512GB ($300), 1TB ($700) of solid-state storage instead. (On the highest end 5K ‌iMac‌ base model, Apple also offers a 2TB SSD option for $1,100.)
Surprisingly, Apple still sells the mid-range 21.5-inch 4K ‌iMac‌ base model with a 1TB Serial ATA Drive running at 5400 RPM. A traditional mechanical platter drive should be regarded as a serious bottleneck for any modern Mac, and we highly recommend that you pay the extra for solid-state storage. The base model 21.5-inch 4K ‌iMac‌ in particular has a 1TB SSD upgrade option for the first time.
21.5-inch Non-Retina ‌iMac‌
Apple still sells a low-spec 21.5-inch ‌iMac‌ for $1,099. This model didn't see any 2019 upgrades and has a slower dual-core Intel i5 processor, a non-Retina 1080p display, and less powerful integrated Intel Iris Plus graphics.


It's a low-cost option if you don't plan to use your ‌iMac‌ for CPU-demanding or graphics-heavy tasks, but most users looking for a desktop solution are probably better off buying Apple's much more powerful Mac mini and supplying their own display and peripherals. The features include the following:
2.3GHz dual-core 7th-generation Intel Core i5 processor
Turbo Boost up to 3.6GHz
8GB 2133MHz memory, configurable to 16GB
1TB hard drive
Intel Iris Plus Graphics 640
Two Thunderbolt 3 ports
1920-by-1080 sRGB display
Magic Mouse 2
Magic Keyboard
Other Mac Desktop Options
‌Mac mini‌
Apple's ‌Mac mini‌ presents an excellent option for anyone looking to buy a desktop Mac without breaking the bank. Not only did Apple refresh the ‌Mac mini‌ in October 2018, going down this route means you're free to choose your display and peripherals separately.



The new ‌Mac mini‌, which comes in Space Gray, features quad-core and six-core 8th-Generation Intel Core processors that are up to five times faster than the previous ‌Mac mini‌, four Thunderbolt 3/USB-C ports, support for up to 64GB RAM, and all SSD configurations with up to 2TB of storage available. It also includes Apple's T2 chip for added security.
‌iMac Pro‌
Released in October 2017, the 27-inch ‌iMac Pro‌ was designed by Apple as a workstation for creative professionals who are looking for an all-in-one desktop with cutting edge hardware and blistering performance.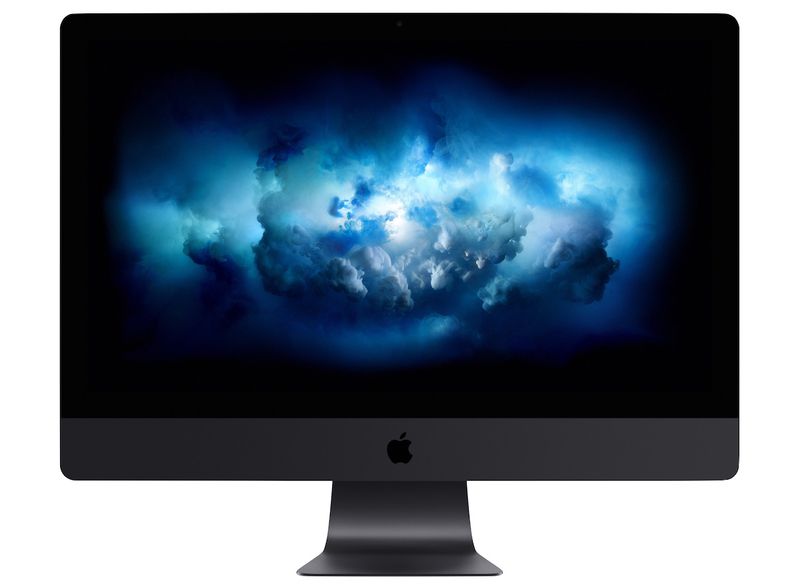 As a result, the ‌iMac Pro‌ narrows the gap between the highest-end 5K ‌iMac‌ and Apple's redesigned Mac Pro, set to launch in 2019. It features the same design as the standard ‌iMac‌, but with an all-flash architecture and a thermal design that supports an Intel Xeon processor with up to 18 cores and a top-of-the-line Radeon Pro Vega graphics.
As you'd expect, the ‌iMac Pro‌ comes with a premium price tag, starting at $4,999 and going up to over $15,000, but then it is the most powerful desktop machine Apple has ever built. That said, the recent update to the standard ‌iMac‌ means the gap is no longer as big as it once was, and most users should find them more than powerful enough for their needs.
‌Mac Pro‌
Apple's "trash can" ‌Mac Pro‌ aimed at professionals hasn't really been updated in over five years and Apple says a completely re-engineered ‌Mac Pro‌ is coming later this year, so at this point it's nearly impossible to recommend the current model.
The ‌Mac Pro‌ largely appeals to a different market than the ‌iMac‌ anyway, so if you're a mainstream consumer, the ‌Mac Pro‌ shouldn't really be on your radar.
So... Which ‌iMac‌ Should You Buy?
As we noted above, display size is likely the main factor for most buyers, so you'll have to decide for yourself whether you want the smaller 21.5-inch 4K model or the larger 27-inch 5K model. Both have great displays and will offer plenty of performance for the average consumer.
Once you've decided on a display size, you'll need to choose your base model and any upgrade options. We recommend going with all-SSD storage if your budget allows, or at the very least upgrading the 21.5-inch model to a Fusion Drive.
Everybody's needs are different, but we think for most users just looking for a desktop machine to be used primarily for email and web browsing, the default specs are likely enough. If you're planning on doing gaming, video production, or other demanding tasks, then it's time to look toward upgrades for the processor, RAM, graphics, and storage capacities. Fast Thunderbolt 3 ports give you some flexibility to add accessories like external storage drives later, so definitely think most carefully about components like the processor and graphics card that can't be upgraded later.
We don't recommend purchasing the $1,099 entry-level 21.5-inch model, as it hasn't been updated in several years and was already a barebones machine when it first launched. It's only for those on a very tight budget or for educational bulk purchases, as its lower-resolution display and internals lag significantly behind modern specs.
Top Stories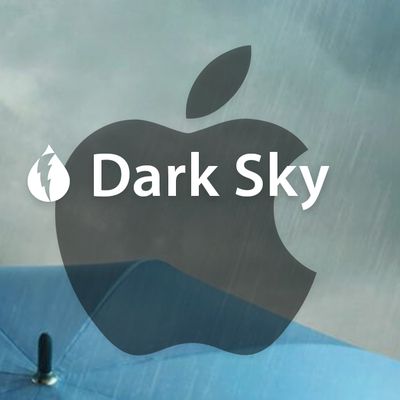 Apple has acquired weather app Dark Sky, Dark Sky's developers announced today. Dark Sky is one of the most popular weather apps on the App Store, known for its accuracy and storm warnings. Our goal has always been to provide the world with the best weather information possible, to help as many people as we can stay dry and safe, and to do so in a way that respects your privacy. There is no ...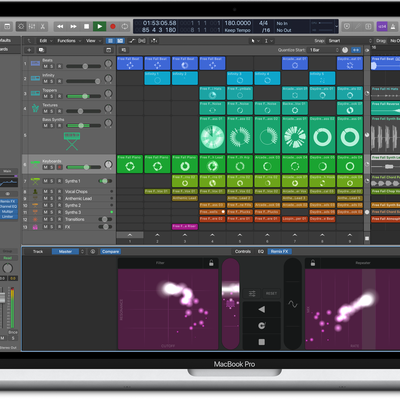 Update: Apple has replaced the Logic Pro X image with an older version. Original story follows. A seemingly unreleased version of Logic Pro X has appeared on Apple's education site, as spotted by a Reddit user. The image from Apple's education products page shows a 16-inch MacBook Pro running Logic Pro X, but with a familiar interface that looks extremely similar to GarageBand's Live Loops ...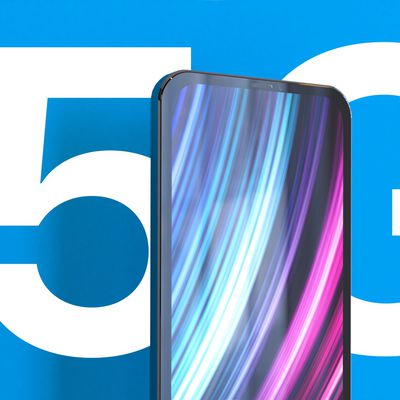 Apple's 5G iPhone is still on track to launch within the company's typical annual fall release schedule, according to a new Bloomberg report on filed on Monday. Signs are that Apple's Chinese-centric manufacturing -- of which Hon Hai is the linchpin -- is slowly getting back on track. The next iPhones with 5G wireless capabilities remain on schedule to launch in the fall, partly because mass...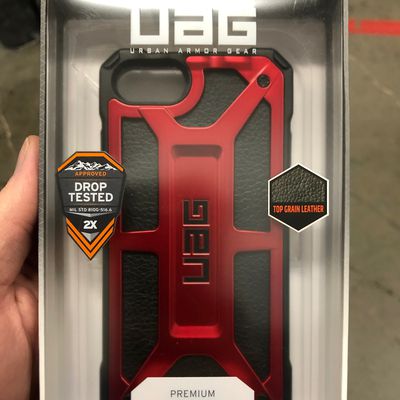 Apple has a new low-cost iPhone in the works, which is supposed to be launching sometime in the first half of 2020. Given the ongoing situation in the United States and other countries, it's been unclear if the device is going to launch within the planned timeline, but there are signs that it could be coming soon. We started seeing cases for the new low-cost iPhone back in early February,...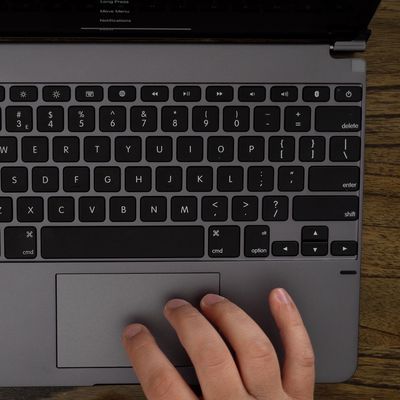 Well ahead of when Apple introduced trackpad support in iOS 13.4, Brydge announced an iPad Pro keyboard with a built-in multi-touch trackpad. We have one of Brydge's new Pro+ keyboards on hand, and thought we'd check it out to see how it works with Apple's new 2020 iPad Pro models. Subscribe to the MacRumors YouTube channel for more videos. The Brydge Pro+ keyboard is similar in design to...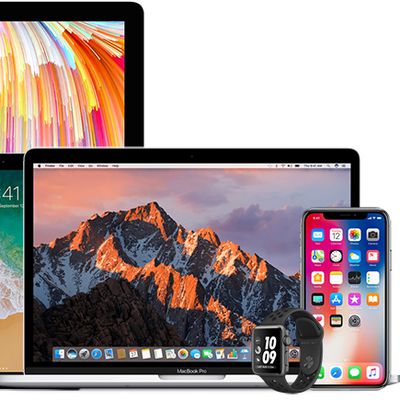 Apple's development of upcoming products is progressing as usual despite the fact that Apple employees around the world are working from home, according to a new report today out from Bloomberg. Apple is still working on new versions of the HomePod, Apple TV, MacBook Pro, budget iPads, Apple Watch, iPhone, and iMac, all of which could be released "as early as later this year" and have been...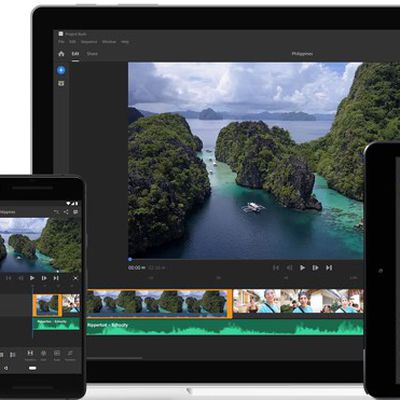 Apple today released ProRes RAW for Windows in a beta capacity (via Mark Gurman), with the software designed to allow ProRes RAW and ProRes RAW HQ video files to be watched in compatible applications on Windows machines. According to Apple, the software will let the files be played within several Adobe apps: Adobe After Effects (Beta) Adobe Media Encocder (Beta) Adobe Premiere...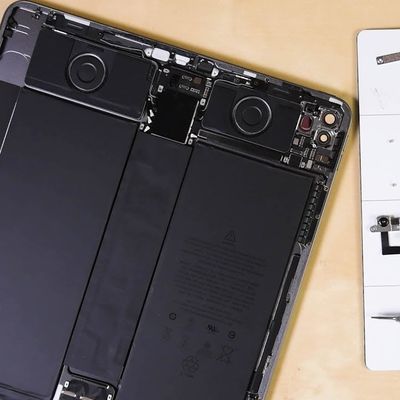 iFixit today shared a video teardown of the new iPad Pro, which Apple unveiled earlier this month. iFixit found that most of the internals of the 2020 iPad Pro are the same as the 2018 model, confirming that the device is a relatively incremental update. The most notable new feature seen inside the new iPad Pro was the LiDAR scanner, which measures the distance to surrounding objects up...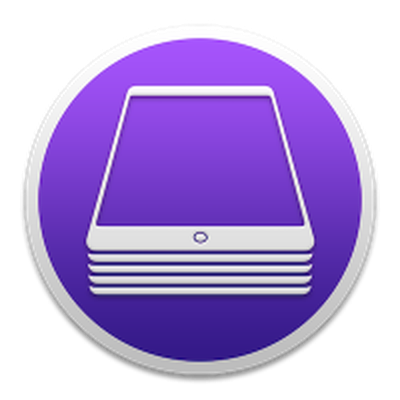 Apple Configurator 2 has been updated to version 2.12 with several improvements, including support for restoring firmware on the 2019 Mac Pro. The release notes:• Added support for restoring firmware on the 2019 Mac Pro • Allow access to websites using TLS 1.0 and 1.1 • VPN: Configure Provider Designated Requirement for Custom SSL connection type • VPN: Configure network options for ...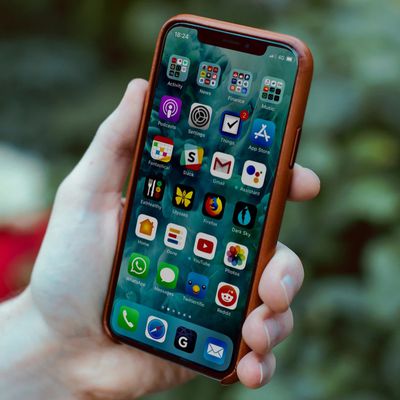 The U.S. government is using smartphone location data from the mobile ad industry to track people's movements amid the coronavirus outbreak, according to a Wall Street Journal report. Local governments and the Centers for Disease Control and Prevention have received the anonymized data about people in areas of "geographic interest," with the aim being to create a portal of geolocation...