Augmented Reality
By MacRumors Staff
Augmented Reality Articles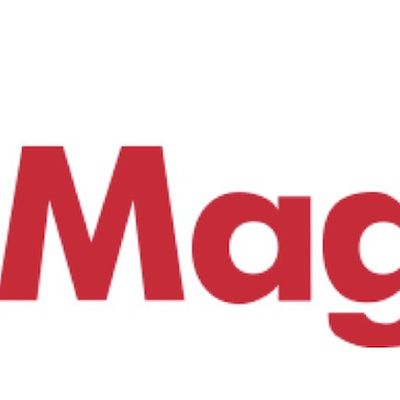 Update: EMagin's Chief Financial Officer Jeffrey Lucas told Bloomberg that Apple has not invested in the company, despite the document filed with the Securities and Exchange commission. Emagin listed the companies in the document because it "has had discussions with them at industry events." Lucas says Apple did not actually invest in the company and the filing was misinterpreted. Apple has ...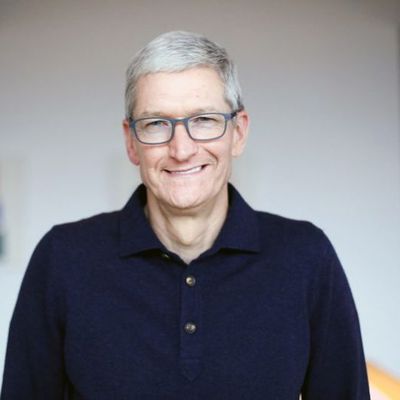 Apple CEO Tim Cook believes there isn't any sector or industry that will be untouched by augmented reality going forward. Tim Cook via Alastair Nicol for Vogue In a recent interview with Vogue, Cook said he believes the technology will transform everything from fashion runway shows to shopping."If you think about a runway show in the fashion world, that's a great application of AR because...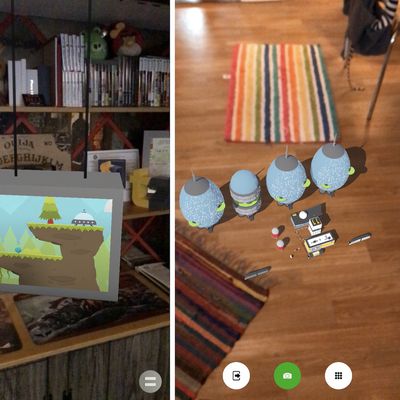 With the launch of iOS 11 today, Apple has turned hundreds of millions of iPhones into augmented reality-capable devices thanks to the support of a new developer framework called ARKit. With this technology, iOS developers can more easily craft AR experiences for users on compatible iPhones and iPads, using each device's built-in cameras, processors, and motion sensors. As of now, the first...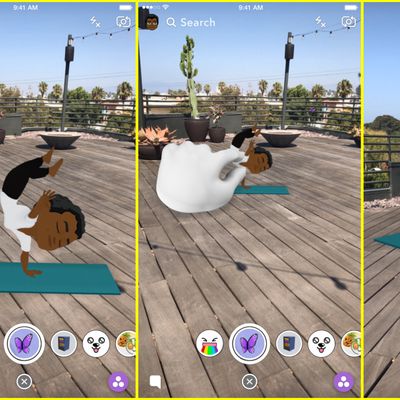 Snapchat will now allow users to view their Bitmoji characters in augmented reality, through an addition to its previous "World Lens" feature. With the update, Bitmoji will be able to do yoga, skateboard, drink coffee, and more, all taking place in real-world surroundings in AR (via TechCrunch). Image via TechCrunch Similar to Snapchat's popular dancing hotdog character, the Bitmoji will...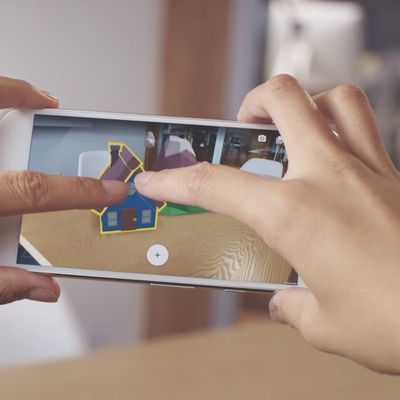 Google today announced a new developer platform for augmented reality apps that won't require dedicated hardware, which it's calling "ARCore." The company originally began making inroads in the AR space a few years ago with Project Tango, which required manufacturers to implement specialized equipment so that smartphones would be compatible with Tango's AR features. Now, Google is "effectively ...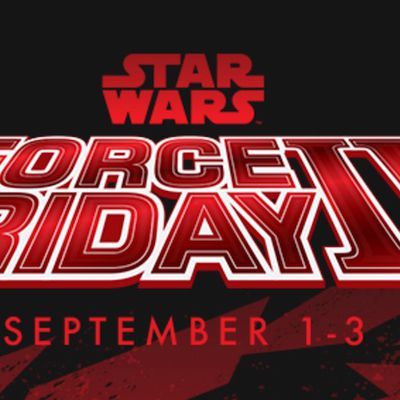 Two years after the original "Force Friday" launched in celebration of new toys and gadgets for Star Wars: The Force Awakens, Disney is now gearing up for "Force Friday II," which will see the launch of new merchandise centered on Star Wars: The Last Jedi. Force Friday II will run September 1 through September 3, with toys being sold at Apple, Wal-Mart, Best Buy, Target, and more (via Reuters). ...

Ahead of the launch of iOS 11, developers have been tinkering with ARKit, Apple's upcoming augmented reality platform, and showcasing the myriad ways that it can be used in apps and games. The latest demo comes courtesy of Osama Abdel-Karim, who uses ARKit to virtually paint on a notepad using his fingers. According to Abdel-Karim, an iOS 11 library named Vision was used to develop the...

Developers have been creating some impressive augmented reality apps and games with Apple's upcoming ARKit API, and the latest proof-of-concept video reimagines the video accompanying A-ha's 80s hit "Take On Me." The video, created by augmented reality studio Trixi, uses ARKit, Unity 3D assets, GameFlow, and animations made using Mixamo to combine real world visuals with black and white...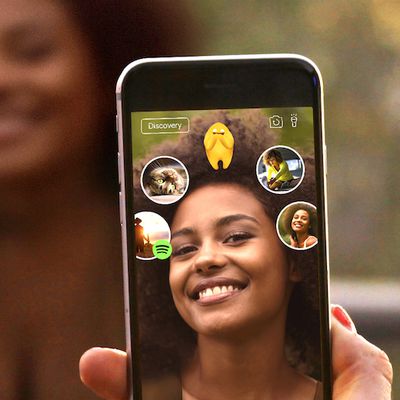 Augmented reality startup Blippar today announced a new social feature for its image recognition app that lets users build an AR profile using facial recognition technology. Called "Halos", the feature offers users the ability to scan their face into the app and fill various bubbles around their head with personal details, such as their latest tweets, favorite songs on Spotify, YouTube videos, ...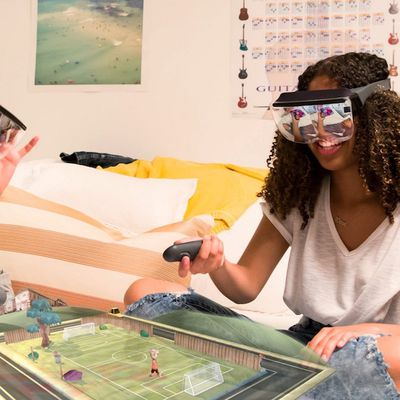 A new iPhone-compatible augmented reality headset has been announced today, called the Mira Prism, and it allows users to plug their iPhone 6, 6s, or 7 into a headset and interact with holographic images overlaid onto real-world objects. The iPhone 7 sits facing away from the user when placed within the Mira Prism, and then a pair of mirrors reflects what's on the iPhone's screen and positions ...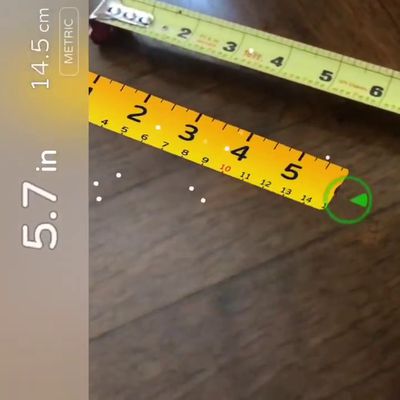 iOS developers have already gotten their hands on ARKit, Apple's latest platform which enables developers to quickly and easily build augmented reality experiences into their apps. ARKit blog Made With ARKit has been sharing even more examples of the augmented reality apps that developers are toying around with, coming a few months ahead of when the first apps will launch to the public alongside...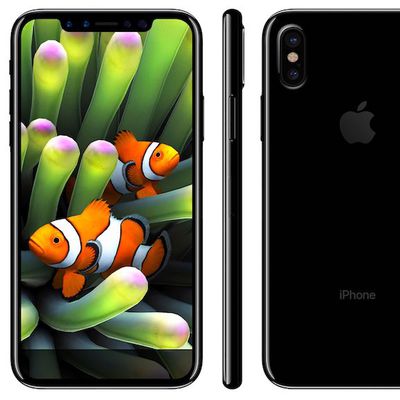 Ahead of the iPhone 8's predicted September announcement date, supply chain reports over the past few days have indicated a ramp up of 3D sensing components that are predicted to be destined for augmented reality and biometric security applications in 2017's high-end iPhone 8. In a research note by BlueFin Research Partners, "winners" for iPhone 8 component production are said to include Finisar...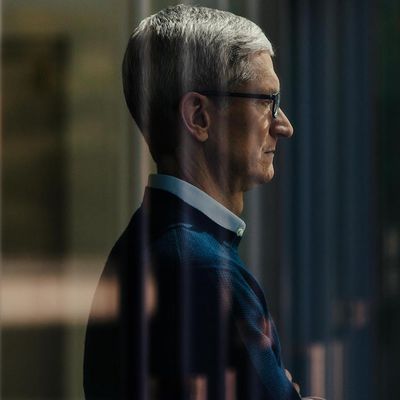 Bloomberg Businessweek sat down with Apple CEO Tim Cook last week to discuss a collection of topics related to Apple and the tech industry, including augmented reality, the legacy that Steve Jobs left behind, the HomePod, and the opinions he has following his work with U.S. President Donald Trump. Bloomberg Businessweek's full interview with Tim Cook will appear in the Sunday, June 19 edition of...