Apple Support
By MacRumors Staff
Apple Support Articles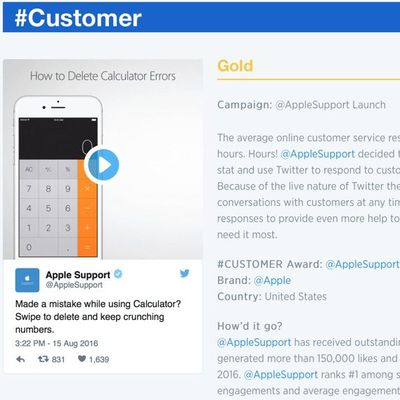 Twitter today announced the results of its first ever #Awards initiative, naming Apple as the top customer service provider on the social networking platform. Apple was awarded with the "Gold" #Customer award for the @AppleSupport Twitter account, which Apple uses to quickly respond to customer service requests. According to Twitter, the @AppleSupport account ranks #1 among support accounts...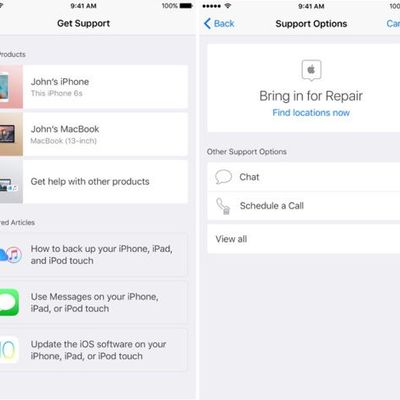 Apple today released a specialized Apple Support app in the Netherlands, which is designed to give iOS users another way to get support for their Apple devices. The app closely mimics the design of Apple's dedicated support website, providing a list of the products owned by each user along with options for scheduling repairs in an Apple Store or chatting with Apple's support staff. It also has ...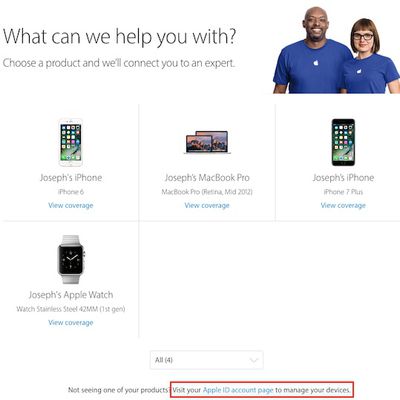 Apple recently removed Support Profiles from its website, redirecting the page to a new "Get Support" tool that similarly enables customers to check their technical support and service coverage status for iPhones, iPads, Macs, and other Apple products they own. There is, however, one notable difference. The new "Get Support" tool only lists Apple products signed into any given Apple ID,...

Apple today updated its support site with a brand new look and new ways for users to interact with it. The new site is broken into several different blocks, with most of the attention going to three different ways users can get help. The first block is dedicated to a search bar that provides Quick Links, which allow users to get the answers they're looking for while they're searching rather ...