Apple Says iPhone 15 Pro's Titanium Frame Does Not Contribute to Overheating Issue
Apple today said it plans to release an iOS 17 software update with a bug fix for the iPhone 15 Pro and iPhone 15 Pro Max overheating issue, and the company has since shared additional details about the matter with MacRumors.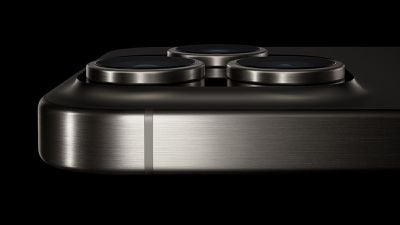 Importantly, Apple said the issue is not related to the titanium frame. Contrary to a report this week, Apple said the iPhone 15 Pro's design does not contribute to overheating. In fact, Apple said the titanium frame and aluminum substructure provide better heat dissipation than any previous-generation Pro models with stainless steel frames.
Apple said some third-party apps have overloaded the A17 Pro chip for unknown reasons, including Instagram, Uber, and racing game Asphalt 9: Legends, and it is working with the developers of these apps to address the matter. Apple said its bug fix will not involve reducing the chip's performance in order to address the temperature-related issue, and it ensured that long-term performance will not be impacted.
To reiterate Apple's statement:
We have identified a few conditions which can cause iPhone to run warmer than expected. The device may feel warmer during the first few days after setting up or restoring the device because of increased background activity. We have also found a bug in iOS 17 that is impacting some users and will be addressed in a software update. Another issue involves some recent updates to third-party apps that are causing them to overload the system. We're working with these app developers on fixes that are in the process of rolling out.
More details are available in our initial coverage of Apple's statement.