Apple Wallet's New Bank Account Feature Likely to Expand to U.S.
Starting with the iOS 17.1 beta released this week, iPhone users in the U.K. can add debit and credit cards from select banks in the country to the Wallet app and view their available balances and latest transactions for those accounts.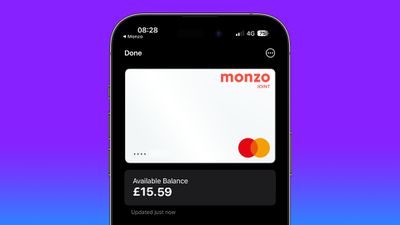 Apple calls this feature Connected Cards, and it's currently available in the U.K. only, but there is now evidence to suggest it will expand to the U.S. in the future.
As discovered by software researcher Aaron (@aaronp613), the following fine print is shown in the Wallet app when setting up the feature in the U.K.:
You permit Apple (Apple Payments Services Ltd (UK) or Apple Processing LLC (US)) to consolidate your account information and provide it to you. We do not store or share this information.
Based on this fine print, MacRumors discovered a legal document on Apple's website explicitly mentioning that the Connected Cards feature will eventually be available to U.S. residents, with personal data to be processed by Apple Processing LLC:
If you are in the United States, Connected Cards is provided by Apple Processing LLC; if you are in the United Kingdom, Connected Cards is provided by Apple Payment Services Ltd (together, "Apple").
It's unclear when Connected Cards will launch in the U.S., or which banks will participate in the country. In the U.K., the feature relies on the country's open banking framework, but it's unclear how it would work stateside. Earlier this year, the U.S. Consumer Financial Protection Bureau said it expected to finalize an open banking rule in 2024.
Apple is working on expanding the new "Connected Cards" feature in iOS 17.1 to the US via "Apple Processing LLC" As found in the code: You permit Apple (Apple Payments Services Ltd (UK) or Apple Processing LLC (US)) to consolidate your account information and provide it to you. pic.twitter.com/t8QxSWa3dL — Aaron (@aaronp613) September 30, 2023