Apple 'Concerned' About China's New App Store Rules Banning Unregistered Foreign Apps
Apple staff met with Chinese officials in recent months to discuss concerns over new rules that will restrict Apple from offering many foreign apps currently available in its China App Store, according to a new paywalled Wall Street Journal report.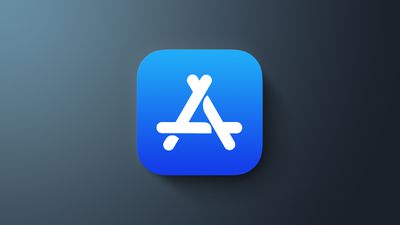 China already blocks the websites of many popular Western social media apps like Instagram, X (formerly Twitter), Facebook, YouTube, and WhatsApp, but iPhone users in China can still download the apps from Apple's ‌App Store‌ if they use an unauthorized VPN that connects them to an internet server outside the country. China banned VPN services from the ‌App Store‌ in 2017.
The five social media apps named above have been downloaded from Apple's ‌App Store‌ more than 170 million times in China over the last decade, according to estimates by Sensor Tower.
According to the report, Chinese officials told Apple staff that it must strictly implement rules banning unregistered foreign apps, thereby closing a loophole allowing Chinese ‌iPhone‌ users to download them.
Under new rules issued in July by China's Ministry of Industry and Information Technology, Apple will no longer be able to offer such apps in its China ‌App Store‌ from next July unless the app operators are registered with the government. The new rules affect both foreign and domestic app distributors, and aren't specifically targeting Apple.
However, the operators are unlikely to register with the Chinese government, since doing so would force them to comply with data transfer and censorship requirements. Such a scenario would leave Apple with no choice but to remove them or face legal sanctions.
Investors are said to be concerned about how the new rules will affect Apple's services bottom line, which includes ‌App Store‌ transactions. Apple is also said to be concerned about issues the company could face in implementing the rules, such as whether users in China who access foreign apps through its overseas app stores would be able to continue to do so.
According to the report, Apple was told during the recent discussions that the new rules are needed to crack down on online scams, pornography, and the circulation of information that violates China's censorship rules.
China has recently banned government officials from using iPhones and other foreign smartphones for work or from bringing such devices to their government offices, and earlier this month the ban was expanded to multiple state agencies and state companies, highlighting China's renewed attempts to block foreign technology.
China is an important market for Apple, with the region accounting for about a fifth of its sales. Most of Apple's manufacturing base remains in the country, despite the company's efforts in recent years to diversify its supply chain to places like Vietnam and India.
Note: Due to the political or social nature of the discussion regarding this topic, the discussion thread is located in our Political News forum. All forum members and site visitors are welcome to read and follow the thread, but posting is limited to forum members with at least 100 posts.