Apple Doesn't Have to Change App Store Rules Yet, Rules Supreme Court in Ongoing Epic Dispute
Apple does not need to change its "anti-steering" App Store rules while its legal dispute with Epic Games continues to play out, the U.S. Supreme Court decided today. Apple can maintain the ‌App Store‌ rules as is while the Supreme Court considers its appeal, according to Bloomberg Law.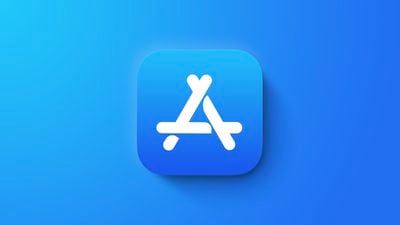 Apple's anti-steering rules prevent developers from directing customers to make purchases for digital goods outside of the ‌App Store‌. In the Epic vs. Apple case that started in 2020, the judge decided that Apple should change its ‌App Store‌ rules to allow developers to direct customers to purchasing mechanisms outside of the ‌App Store‌, which paves the way for alternate payment methods.
Since 2021, Apple has been able to delay implementing changes pending various appeals. In April 2023, the Ninth Circuit Court of Appeals sided with the original court and kept the ‌‌App Store‌‌ rule change mandate in place. Apple then decided to request that the Supreme Court hear the case.
The appeals court gave Apple 90 days to make a filing with the Supreme Court, and said at that time that Apple did not need to change the rules until the Supreme Court made a decision on whether to hear the case.
Apple has not yet filed with the Supreme Court, but ‌Epic Games‌ made an emergency appeal with U.S. Supreme Court Judge Elena Kagan to ask that Apple be forced to implement the anti-steering rule changes immediately. Kagan ruled against Epic, in yet another major blow to the gaming company.
As a result, Apple can continue to temporarily avoid tweaking the ‌App Store‌ rules. Apple still needs to file its Supreme Court appeal, and the Supreme Court could decide not to hear the case. If that happens, the rule change will need to be implemented right away as the appeals court decision will stand.
Apple has argued that changing the ‌App Store‌ rules will "upset the careful balance between developers and customers provided by the ‌‌‌‌‌‌App Store‌‌‌‌‌‌," causing irreparable harm to Apple and consumers.
Note: Due to the political or social nature of the discussion regarding this topic, the discussion thread is located in our Political News forum. All forum members and site visitors are welcome to read and follow the thread, but posting is limited to forum members with at least 100 posts.