Apple Launches 'Pay the Apple Way' Advertising Campaign
Apple recently launched a new advertising campaign to promote its Apple Pay payment method, using the "Pay the Apple Way" slogan on billboards, social networks, and more.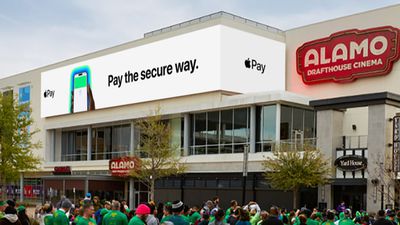 The "Pay the Apple Way" messaging is meant to demonstrate the ease of using an iPhone or Apple Watch to make a purchase without the need to pull out a card from a wallet. Apple highlights the simplicity and speed of ‌Apple Pay‌, as well as the built-in security.
Apple has installed billboards in the United States and the UK, which is where it is promoting ‌Apple Pay‌. Apple plans to debut a dynamic and immersive experience using prominent street billboards and mall placements. Apple customers in London, Birmingham, Manchester, Dallas, and Atlanta will see the ads.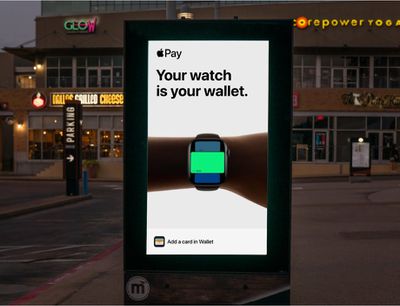 There are four videos that go along with the campaign that show the ease of use of using ‌Apple Pay‌, and Apple plans to show these on TikTok, Twitter, Instagram, and other social networks. For TikTok specifically, Apple has teamed up with TikTok creators. Each personality will answer the question "Can I [blank] with ‌Apple Pay‌?" to spark dialogue about the uses of contactless payments.
The advertising campaign is already live, with the ads appearing in cities and on social media networks. ‌Apple Pay‌ is one of the most widely used contactless payment methods, and Apple says it is accepted by more than 85 percent of retailers in the United States.