Apple Supplier Seemingly Confirms iPhone 15 Pro Solid-State Buttons Cancellation
In a shareholder letter today, Apple supplier Cirrus Logic seemingly confirmed that iPhone 15 Pro models will no longer feature solid-state buttons.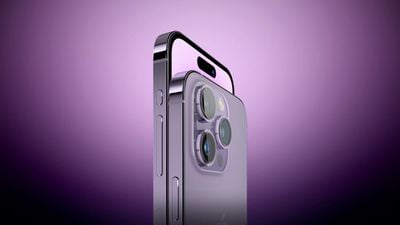 "That said, among the HPMS opportunities we have discussed, a new product that we mentioned in previous shareholder letters as being scheduled for introduction this fall is no longer expected to come to market as planned," the letter states. "As we have limited visibility into our customer's future plans for this product at this time, we are removing the revenue associated with this component from our internal model."
Cirrus Logic's high-performance, mixed-signal ("HPMS") segment includes haptic drivers for the Taptic Engine in iPhones. Apple analyst Ming-Chi Kuo said iPhone 15 Pro models would have been equipped with two additional Taptic Engines that provided haptic feedback when the solid-state buttons were pressed, and Cirrus Logic hinted that it would have supplied related components for the devices in a previous shareholder letter.
"We continue to engage with a strategic customer and expect to bring a new HPMS component to market in smartphones next year," the supplier said last year.
Apple is Cirrus Logic's largest customer and accounted for 79% of its revenue in the 2022 fiscal year. In an investor note today, Barclays analysts Blayne Curtis and Tom O'Malley said the supplier's comments today likely rule out solid-state buttons.
Last month, Kuo said iPhone 15 Pro models would no longer have solid-state buttons as initially rumored due to "unresolved technical issues before mass production." He now expects the devices to have traditional buttons that move when pressed. Rumors suggest the Ring/Silent switch will still be be replaced with a button as previously claimed, and this button could be customizable like the Action button on the Apple Watch Ultra.
Apple analyst Jeff Pu believes the solid-state buttons will likely be pushed back to iPhone 16 Pro models launching next year, but Cirrus Logic's comments today suggest it has limited knowledge of Apple's future plans at this time.