Apple Delaying Solid-State Buttons Until iPhone 16 Pro Due to 'Design Issues'
Apple analyst Ming-Chi Kuo on Tuesday indicated that iPhone 15 Pro models will no longer have solid-state buttons due to "unresolved technical issues before mass production." He now expects the buttons to have a "traditional" design.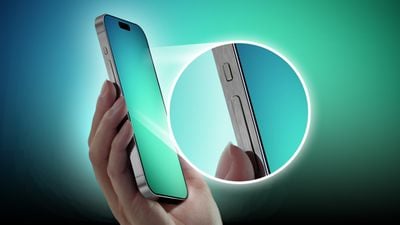 The change in plans was first reported by tech analysts Jeff Pu and Shelly Chou. In a research note with investment firm Haitong International Securities on Tuesday, the analysts said they believe the solid-state buttons will be pushed back to the iPhone 16 series in 2024 due to unspecified "design issues." As a result, they said the iPhone 15 Pro models will not be equipped with two additional Taptic Engines, as previously rumored.
With a solid-state design, the buttons on the iPhone 15 Pro would not have moved when pressed. Instead, two additional Taptic Engines inside the iPhone would have provided haptic feedback to simulate the feeling of movement, similar to the Home button introduced with the iPhone 7 and the Force Touch trackpad on newer MacBooks.
It was also rumored that iPhone 15 Pro models would be equipped with a unified volume button, and that the Ring/Silent switch would become a multipurpose Action button, but it is not entirely clear if those changes will still occur. Apple could proceed with these changes with clickable buttons, but the other possibility is that Apple sticks with two volume buttons and a Ring/Silent switch until the iPhone 16 Pro next year.
Apple is expected to announce the iPhone 15 Pro at a September event. Other features rumored for the device include a titanium frame, USB-C port, A17 Bionic chip, thinner bezels around the display, faster Wi-Fi 6E, increased RAM, and more.