iOS 17 Rumored to Feature Wallet and Find My Improvements, macOS 14 to Be Minor Update
iOS 17 will feature changes and improvements to the Wallet app and Find My, according to Bloomberg's Mark Gurman.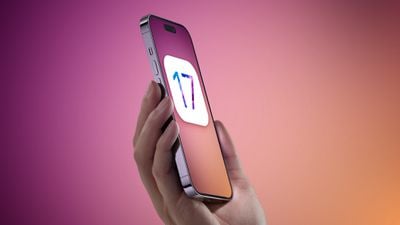 On The MacRumors Show podcast, Gurman said that he would compare ‌iOS 17‌ to iOS 15 in so far as it will focus on updates to core system apps, rather than revolutionary changes or standout new features like iOS 14's widgets or iOS 16's Lock Screen redesign.
In addition to changes to the Wallet app, Gurman emphasized that there will be improvements to ‌Find My‌ amid a bigger push on location- and Find My-related features. He added that he has more to share on ‌iOS 17‌ in the coming weeks.
Gurman also said that he expects sideloading to be a Europe-only feature to comply with the Digital Markets Act, that developers may have to incur an additional fee to make apps available via a third-party service, and that these features will likely not be mentioned during the WWDC keynote. Instead, Apple is likely to deal with the implementation similar to how it quietly accommodated regulatory changes in the Netherlands that forced Apple to allow third-party payment systems in dating apps, Gurman said.
Gurman has previously said that watchOS 10 will be the most significant update to watchOS since its introduction. In spite of this, Gurman remarked that he would not compare the update to scale of the leap from iOS 6 to iOS 7 in 2013. He does not expect the core design of the platform to change, but there will apparently be many new ways to use and interact with the system. He also said that he has not heard any information to support the presence of app folders.
Finally, Gurman suggested that macOS 14 will not be a "groundbreaking or significant" update. Instead, he believes Apple is focusing on simply baking in support for features brought to its other operating systems for a consistent cross-platform experience.
For more of Gurman's latest thoughts on the software updates set to be previewed at WWDC this year, listen to the latest episode of The MacRumors Show on YouTube, Apple Podcasts, or your preferred podcast player.