Apple Poached Employees and Used Underhanded Tactics to Steal Trade Secrets, Alleges Masimo
Apple's legal battle with pulse oximetry company Masimo has been taking place over the course of the last two weeks, but we've heard little about it. The judge overseeing the case sealed some parts of the trial, but legal affairs journalist Meghan Cuniff, who has been following the dispute, today shared some details on what the two sides are arguing over in court.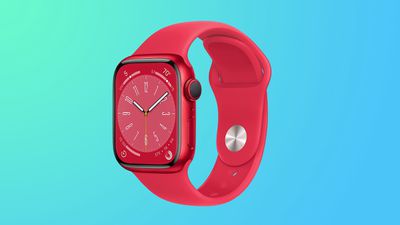 For a refresher, Masimo has accused Apple of poaching employees and stealing trade secrets for the Apple Watch. Masimo believes that Apple developed five pulse oximetry patents using trade information stolen from Masimo. Masimo wants co-ownership of the patents and a payout of $3.1 billion. It is worth noting that Masimo previously targeted Apple with patent infringement claims, but the United States Patent and Trademark Office invalidated all but two of the patents, which is when Masimo turned to theft of trade secrets.
Apple hired Masimo Chief Medical Officer Michael O'Reilly in July 2013 and Cercacor Chief Technical Officer Marcelo Lamego in early 2014 (Cercacor is a Masimo spinoff company) to work on the Apple Watch. Masimo claims that Apple was deliberately stealing employees and that Lamego in particular shared secret Masimo information with Apple, while Apple claims that the hiring of the two had nothing to do with their prior experience at Masimo and was based on their talent. Apple maintains that the former Masimo employees did not divulge Masimo's intellectual property rights when they worked on the Apple Watch, despite Masimo's accusations.
Lamego was only at Apple for six months, but he filed for 12 patents in that time and was named as an inventor on several future Apple patents. He worked on the same kind of sensor that he had worked on at Masimo, which Masimo has taken issue with. Lamego was hired at the recommendation of O'Reilly, who at the time warned Apple that "most of his knowledge" would be "considered confidential information of Cercacor or Masimo." Apple, meanwhile, pointed to an email Lamego sent to Apple CEO Tim Cook where he said that he could "add significant value" to Apple without relying on the work he did for Masimo. Hiring emails suggest that Apple was interested in his "specialized experience" needed for Apple Watch sensors.
Lamego claims that when he worked on the Apple Watch's heart rate detection algorithm, he had to "exercise extra care to avoid IP conflict." Lamego said that his work for Apple was stunted after Masimo sent a threatening letter not long after his hiring, which caused Apple to pull back on the resources provided to him. He ultimately left, but Masimo maintains that what he shared with Apple during that time was instrumental to the development of the Apple Watch. The patents that were issued to Apple in 2019 were "on [Masimo's] stuff," according to Masimo CEO Joe Kiani.
Prior to when Lamego worked at the company, Apple's internal emails reflected trouble with the development on the Apple Watch. "Frankly, I think this is a mess," wrote now-retired Apple executive Bob Mansfield about early work on the Apple Watch sensor, adding that the sensor would "fail" on its "current path." Apple vice president of corporate development Adrian Perica also expressed concerns about the device, writing that the Apple Watch was "already way behind" other wearables on the market.
Masimo presented emails between Mansfield and Perica, who discussed acquiring Masimo during the time period when the Apple Watch was in development. Apple decided against it because the company's large size isn't Apple's "style" and wouldn't "accelerate [Apple's] roadmaps and products," according to Perica. Perica at one point referred to extending an "olive branch" to Masimo by offering tickets to an Apple event, which Masimo lawyers cited as evidence that Apple knew it had wronged Masimo in some way.
Apple claims that Masimo is targeting it with the lawsuit because Masimo saw the success of the Apple Watch and decided to make its own smart watch. Masimo has largely been focused on large medical devices created for hospitals rather than wearables. In a trial brief, Apple said that what Masimo claims are "trade secrets" are ideas "long known and used by multiple companies."
The eight-person jury hearing the case is expected to begin deliberations as soon as next week as Apple and Masimo finish their legal arguments. The U.S. International Trade Commission has already ruled that Apple infringed on Masimo patents with the Apple Watch, a ruling that Apple is fighting.