Apple Stops Signing iOS 16.4 Following iOS 16.4.1 Release, Downgrading No Longer Possible
Following the launch of iOS 16.4.1 on April 7, Apple has stopped signing iOS 16.4, the previously available version of iOS. With iOS 16.4 no longer being signed, it is not possible to downgrade to that version of iOS after installing the iOS 16.4.1 update.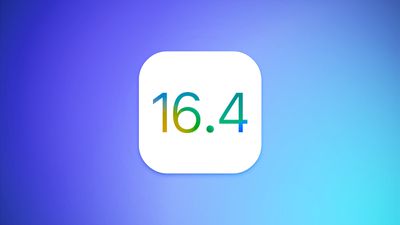 Apple routinely stops signing older versions of iOS after new releases come out to encourage customers to keep their operating systems up to date, so it is not unusual that the iOS 16.4 update is no longer being signed.
iOS 16.4 was a major update that added new emoji characters, Safari Web Push Notifications, and changes to the beta opt-in method. It also reintroduced the classic Apple Books page turning animation, included new HomeKit architecture, and introduced new features for Shortcuts.
iOS 16.4.1, a bug fix update, is the current publicly available version of iOS. Apple is also testing iOS 16.5 with developers and public beta testers.