Apple Working on AR/VR Headset Technology to Help People With Eye Diseases
Future versions of the AR/VR headset that Apple has in development could help people with eye diseases, according to information shared over the weekend by Bloomberg's Mark Gurman in his latest issue of the PowerOn newsletter. According to Gurman, Apple has a special XDG team exploring next-generation display technology, AI, and options for future AR/VR headsets that will assist people with visual issues.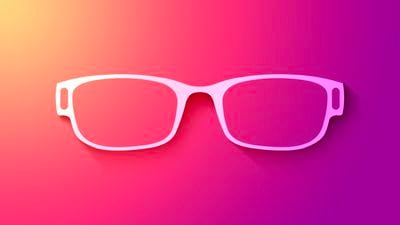 While there is no detail available on just what Apple has in development for a future AR/VR headset, accessibility has always been an area of import for the company. Apple aims to make its devices usable by everyone, and the iPhone, iPad, and Mac have a range of accessibility settings that provide extra assistance with various visual, hearing, and motor issues.
Rumors suggest that the first version of the AR/VR headset will have more than a dozen cameras, several of which will be used for mapping the area around the user. This functionality could allow the headset to project extra visual information to those who are legally blind or have other visual problems, and it could potentially provide audio directions to those with no sight.
There could be targeted functions for people with diseases like AMD (Age-Related Macular Degeneration), which causes blind spots in the vision. Oculenz AR Wear glasses, for example, have been described as being able to use floating lenses to modify real-time streaming video to move objects into an area that people suffering from AMD can see.
Apple's first AR/VR headset is set to come out this year, and while we haven't heard news of specific accessibility settings, it stands to reason that even the first model will have some accommodations based on Apple's deep interest in accessibility on its other devices.
For more on what to expect from the AR/VR headset that Apple has coming this year, we have a dedicated AR/VR roundup that aggregates all of the rumors that we've heard so far.