WhatsApp Users to Gain iMessage-Like Ability to Edit Sent Messages
WhatsApp is actively working on an ability for iPhone users to edit messages after they have been sent over the popular Meta-owned encrypted chat platform.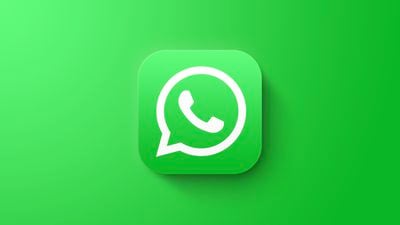 With iOS 16, Apple introduced the ability to edit or unsend recently sent iMessages. Telegram also offers a similar edit-after-sending feature. Now it looks like WhatsApp will be next.
To edit a sent message, users will need to tap and hold on a chat bubble and select the Edit option. According to WaBetaInfo, WhatsApp users can expect to be able to edit a message for up to 15 minutes after sending it, which is the same duration that Apple gives iMessage users wanting to edit sent messages. In contrast, Telegram gives users 48 hours to do their editing.
The ability to edit sent messages will be released in a future update of the app to some WhatsApp beta testers, but as the feature is under development, the public rollout schedule is unknown.
In other Meta-related developments, WhatsApp is also said to be experimenting with private newsletters. WABetaInfo discovered code in a recent beta for Android that includes references to the feature, which is described as a private space in the Status tab that lets users share content with followers.
Last week, WhatsApp began rolling out picture-in-picture support, allowing users to continue their video call in a small window while doing something else on their ‌iPhone‌.