'iPhone Ultra' Concept Envisions Apple's Rumored Future Top-Tier Smartphone
Apple has reportedly considered releasing a new top-of-the-line iPhone alongside future Pro and Pro Max models, tentatively referred to as "iPhone Ultra," and one designer has taken it upon himself to envision what such a device could potentially look like.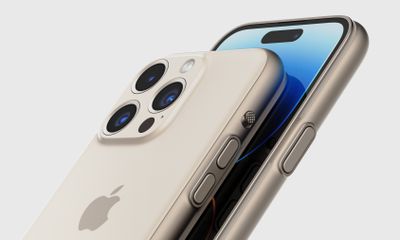 German industrial designer Jonas Daehnert came up with this impressive-looking concept (pictured) by marrying design elements of the Apple Watch Ultra with a smaller imagined iPhone Pro model, which he describes as "12mm+ thick – the Ultra concept."
Like Apple's more rugged Apple Watch, Daehnert's titanium iPhone chassis features rounded edges with a flat upper rim that sits flush with the display. Elsewhere, there are protruding Side and Volume Up/Down buttons reminiscent of the watch's crown guard. The extra thickness of the chassis presumes a larger internal battery.
Other aspects of the Ultra design language that have been adopted for Daehnert's concept include a ruggedized Ring/Silent switch, a programmable Action button on the lower-left side, and a USB-C port located on the bottom with identical "International Orange" accent, sat in between expanded speaker grilles.
"I have no idea about all the leaks," Daehnert admitted when sharing the concept on Twitter. "It was just an exercise to see if it's possible to adapt the Watch Ultra design language."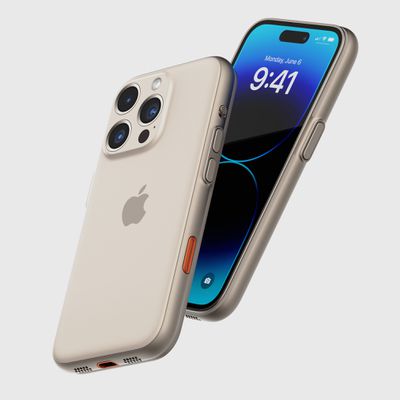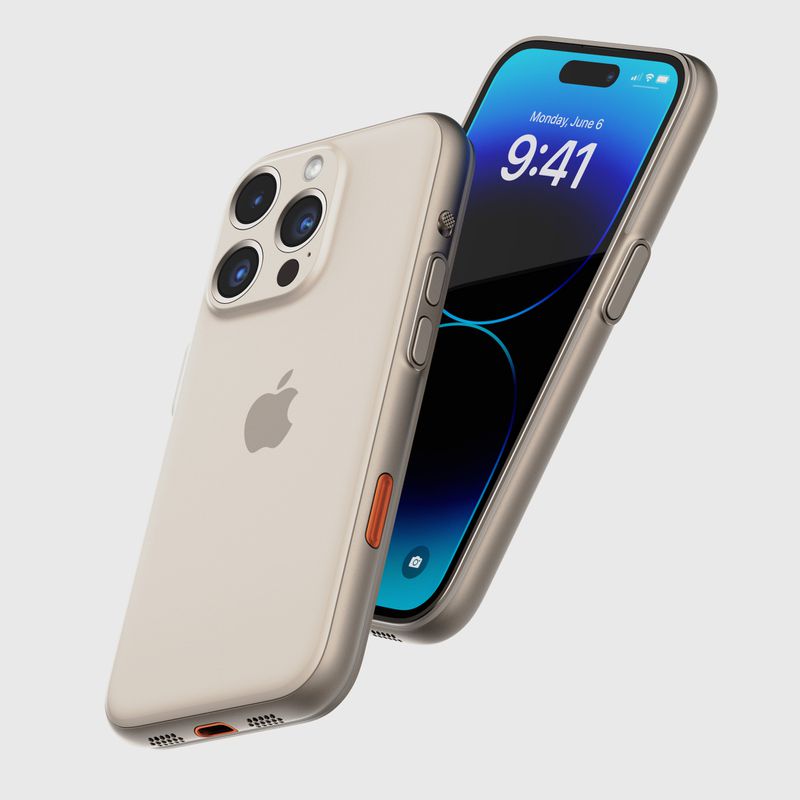 Apple has discussed selling a new top-of-the-line iPhone alongside the Pro and Pro Max models in 2024 at the earliest, according to Bloomberg's Mark Gurman. Based on this timeframe, the device would be part of the iPhone 16 lineup or later.
Gurman previously said there was "potential" for an iPhone 15 Ultra that would replace the iPhone 15 Pro Max this year, but he has since revised that prediction, suggesting Apple might release an even higher-end "Ultra" model above both Pro variants by next year at the earliest.
Gurman speculated that the device could feature additional camera improvements, a faster chip, a larger display, and perhaps a portless design without Lightning or USB-C. He also said the device would be "pricier" than the iPhone 14 Pro Max, which starts at $1,099.
Separately, rumors suggest that iPhone 15 Pro models could feature thinner, curved bezels in comparison to the iPhone 14 Pro models, producing an Apple Watch-like appearance. Rather than stainless steel, the iPhone 15 Pro models are also rumored to use a titanium frame, like the Apple Watch Ultra. Titanium is lighter and more durable than stainless steel. It is, however, also more expensive.