Gurman: Apple Considering New High-End iPhone Alongside Pro and Pro Max
Apple has discussed selling a new top-of-the-line iPhone alongside the Pro and Pro Max models in 2024 at the earliest, according to Bloomberg's Mark Gurman. Based on this timeframe, the device would be part of the iPhone 16 lineup or later.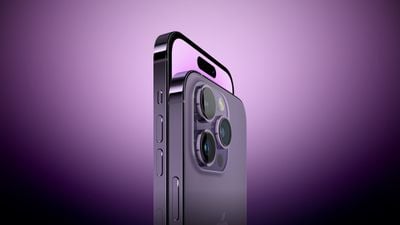 In a September 2022 edition of his weekly "Power On" newsletter, Gurman said there was "potential" for an iPhone 15 Ultra to replace the iPhone 15 Pro Max this year. In today's edition of his newsletter, however, he suggests Apple might instead release the Ultra as a new highest-end, higher-priced model next year at the earliest.
"But instead of renaming the Pro Max 'the Ultra,' Apple could add an even higher-end iPhone above both Pro models," said Gurman. "Internally, the company has discussed doing just that — potentially in time for the 2024 iPhone release."
It's unclear how the new high-end model would differ from the Pro and Pro Max, but Gurman speculated that the device could feature additional camera improvements, a faster chip, a larger display, and perhaps a portless design without Lightning or USB-C. He said the device would be "pricier" than the iPhone 14 Pro Max, which starts at $1,099.