iPhone 15 Pro Rumored to Feature Ultra-Thin Curved Bezels
The iPhone 15 Pro models will have thinner, curved bezels compared to the iPhone 14 Pro models, potentially resulting in an Apple Watch-like appearance, according to the leaker known as "ShrimpApplePro."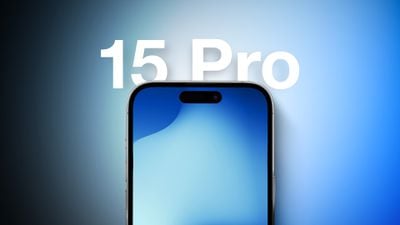 ShrimpApplePro clarified that the next-generation "Pro" iPhone models will still have flat displays, since only the bezels are to be curved. According to a source speaking to the leaker, this combination of slimmer bezels and curved edges could result in a look similar to the Apple Watch Series 7 and Series 8.
The curved front glass will purportedly also be present on the iPhone 15 and ‌iPhone 15‌ Plus's design, but these devices will not have thinner bezels compared to their ‌iPhone 14‌ predecessors. ShrimpApplePro added that the ‌iPhone 15‌ lineup will feature the same display sizes as last year's ‌iPhone 14‌ lineup.
Last year, the leaker was among the first to say that the ‌iPhone 15 Pro‌ models will have a titanium frame with curved rear edges. ShrimpApplePro has developed a good track record for revealing accurate information about Apple's plans, so their claims are worth taking seriously.