iPhone 15 Pro Models Rumored to Be More Expensive
The iPhone 15 Pro models could face a price hike over the iPhone 14 Pro and ‌iPhone 14‌ Pro Max, according to recent reports.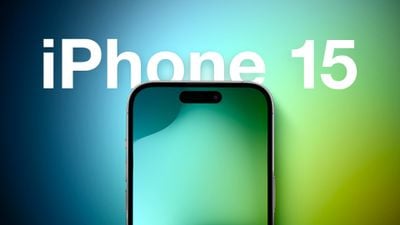 According to a rumor from an unverified source on Weibo, Apple will increase the price of this year's ‌iPhone 15 Pro‌ models to widen the gap with the iPhone 15 Plus. The extent of the potential price hike is not yet clear. The ‌iPhone 14‌ Pro and ‌iPhone 14‌ Pro Max start at $999 and $1,099, meaning that any price increase would put both high-end iPhone models north of $1,000 for the first time.
The report added that since the ‌iPhone 15‌ and ‌iPhone 15‌ Plus will gain a number of features currently exclusive to the Pro models, such as Dynamic Island and the 48-megapixel camera, there will be even more need to separate the Pro and non-Pro devices in terms of pricing this year.
Last month, it was reported that Apple is "seriously" concerned about sales of the ‌iPhone 14‌ Plus, which starts at $899 – just $100 less than the ‌iPhone 14‌ Pro. As a result, the company is apparently weighing up different pricing strategies to boost sales of the standard ‌iPhone 15‌ models.
The Weibo post comes from a source without a known track record, so it should be viewed with skepticism at this point in time. Nevertheless, unverified rumors from Weibo occasionally reveal accurate information, such as the ‌iPhone 14‌ Pro's Adaptive True Tone flash and selection of color options.
Despite multiple reports that last year's ‌iPhone 14‌ models would see a price increase of around $100, this did not materialize and the devices continued to cost the same as the corresponding iPhone 13 models. The smaller ‌iPhone‌ "Pro" model or equivalent in the lineup has been priced at $999 since 2017, so it is simply a matter of time before Apple raises prices again.