Apple Hires Staff Ahead of First Retail Stores Opening in India
Apple has begun hiring staff for its first flagship stores in India, reports The Financial Times. Job listings for 12 store worker roles have been found in "various locations" throughout the country, indicating that Apple is almost ready to establish a retail presence in the Indian market.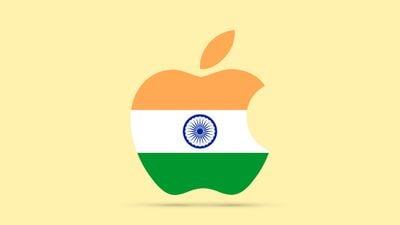 The job listings directly refer to the Apple Store, with roles including store leaders, store managers, technical specialists, and Genius Bar staff. Separately, at least five employees based in Mumbai and New Delhi have announced on LinkedIn that they have been hired for the yet-to-be-announced stores, according to the report.
Apple has not confirmed its plans to open stores in India, but a report last year by The Economic Times claimed that Apple planned to launch its first store between January and March 2023, with a flagship 22,000-square-foot Mumbai store scheduled to open first. The store was originally planned to open in 2021, but the global health crisis and economic uncertainty reportedly forced Apple to delay the opening.
Apple is also said to be planning a second, smaller 10,000 to 12,000-square-foot store in New Delhi, and possibly other stores in locations such as malls and high-end shopping districts across India, with the intent of making retail a large part of its presence in the country.
In 2020 Apple opened its online store in India, offering Indian customers a direct way to purchase products directly from Apple without having to go through an authorized premium reseller. Apple's online store offers a full range of Apple products and accessories with shopping assistance from Apple Specialists, EDU pricing for students, free no-contact delivery, financing options, a trade-in program for iPhone sales, and more.
In the past, Cook and other Apple executives have remarked on the importance of India, which is home to the world's second biggest smartphone market. Apple has also been working to build out a manufacturing supply chain in the country, and in an indication of the country's perceived importance as a production hub, Apple shifted iPhone 14 assembly from China to India in the weeks following its release.