India May Exempt Certain Devices From Law That Would Force USB-C Port
India is considering exempting certain products from a proposed law that would force a selection of consumer electronic devices to adopt a USB-C port. Among the devices being possibly exempted, AirPods could be included.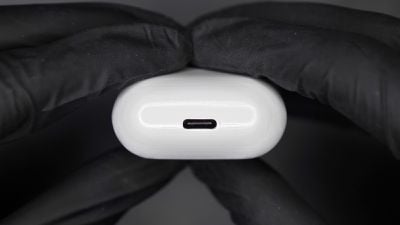 According to a report from Mint, citing a senior Indian official, the government is considering exempting featurephones, wearables, and hearables from a proposed law that would require USB-C on devices. The official cites device makers and stakeholders as having shared concerns that mandating those products to adopt the universal port would result in costs increasing for consumers.
While the specific definition of the exempted devices has yet to be decided, the definition of hearables could include Apple's line of AirPods. The EU has already passed a law that requires devices sold in the region to have a USB-C port by 2024, including AirPods. Under the EU's regulation, Apple would be required to switch the AirPods to USB-C, even if the Indian requirement says differently.
Apple's vice president of worldwide marketing, Greg Joswiak, previously confirmed that Apple would have to switch the iPhone to USB-C. While reports suggest the iPhone 15 later this fall may make the switch away from Lightning, according to the EU's deadline for the USB-C law, Apple could wait until the ‌iPhone‌ 17 in 2025 before moving to the faster and more universal port.