Apple Reportedly Asks Suppliers to Make Fewer Components for AirPods, MacBooks, and Apple Watch Due to Weak Demand
Apple has asked suppliers to make fewer components for the AirPods, MacBook, and Apple Watch families in the first quarter of this year due to low demand, according to a report from Nikkei Asia.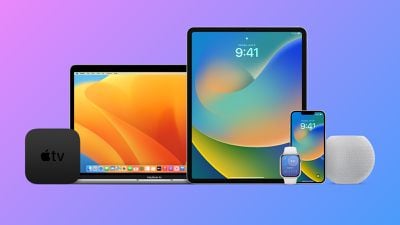 From the report:

In a sign of the gloomy outlook for consumer electronics, Apple has notified several suppliers to build fewer components for AirPods, the Apple Watch and MacBooks for the first quarter, citing weakening demand, according to Nikkei Asia's supply chain checks with several component suppliers.
In the fourth quarter of last year, Apple reported Mac revenue of $11.51 billion, an increase of nearly 26% year-over-year. Wearable revenue, which includes the Apple Watch, was $41 billion, while iPad revenue dropped by 13% year-over-year to $7.17 billion.
Talking to Nikkei Asia, one anonymous manager at an Apple supplier is quoted as saying "Apple has alerted us to lower orders for almost all product lines actually since the quarter ending December, partly because the demand is not that strong." Another executive at a supplier for both Apple and Samsung described the current situation as "very chaotic," citing ongoing disruptions and complications.
Apple has been facing challenging supply chain hurdles in the last few months, mainly impacting iPhone 14 Pro production. Apple's main iPhone plant in China has resumed production at near-peak capacity, a sign ‌iPhone‌ production has resumed normality.