World's Largest iPhone Plant Resuming Production at Near Peak Capacity Following Weeks of Limited Supply
The world's largest iPhone plant is nearly resuming operations at its peak capacity following weeks of limited production that has hit Apple's supply chain, forcing it to have possible difficulties in meeting the demand for the iPhone 14 and ‌iPhone 14‌ Pro during the holidays.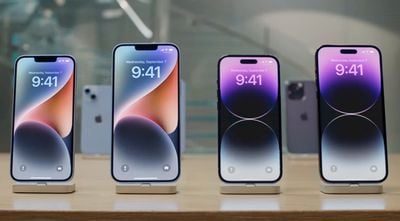 As reported by Bloomberg, Foxconn, Apple's largest supplier, is at 90% of its peak capacity at its main plant in the Chinese city of Zhengzhou, according to company representatives. The plant is currently operating with 200,000 staff, according to Foxconn executive Vic Wang.
In the last few months, supply chain disruptions caused by ongoing restrictions caused ‌iPhone 14‌ and ‌iPhone 14‌ Pro production to be critically hit, with the latter being the most impacted. During the peak of the disruptions, Apple put out a press release in November saying ‌iPhone 14‌ Pro production was operating at "reduced capacity." At the time, the ‌iPhone 14‌ Pro was estimated to ship out in several weeks, even as long as a month.
Supply of the ‌iPhone 14‌ Pro has started to improve, with wait times on Apple's online store in the United States showing just one to two weeks for most configurations.