Apple CEO Tim Cook Testifies in Epic Games v. Apple Trial
Today is the one of the last days of the Epic Games v. Apple trial, and Apple CEO Tim Cook has taken the stand to ask questions levied by both Apple and Epic lawyers.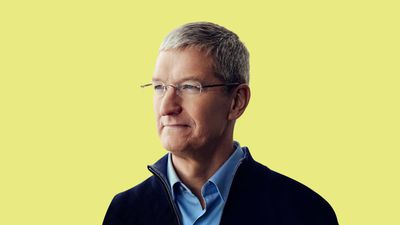 Cook's testimony won't be integral to the outcome of the trial, but what he has to say is of interest because this is the first time that he's testified in a legal case, which highlights the serious nature of this dispute.
From the beginning, Cook established that he wasn't deeply involved with the App Store. He said that he oversees the strategic direction of the company, and that he works with the ‌App Store‌ in a "limited review capacity."
Apple's early questioning steered Cook toward discussions of privacy and the privacy protections that Apple has implemented into its devices.
"Privacy is one of the most important issues of the century," said Cook. "And safety and security are the foundations of privacy, and tech vacuums all sorts of data from people so we like to provide tools to circumvent."
Cook went on to explain that in a "world where you view everyone looking at your every move, you do less over time" because it affects freedom of expression.
Questioning then shifted to some of the key issues in the trial. Cook was asked if third-party companies could implement app review as effectively as Apple, and Cook said no.
They're not as motivated as Apple is. For us, the customer is everything. We're trying to give the customer an integrated solution of hardware, software, and services. We deliver a brand of privacy, security, and safety. I just don't think you can replicate that in a third-party.
Cook went on to explain that the ‌App Store‌ is "not perfect" and that Apple does "find mistakes being made," but given that there are 1.8 million apps in the ‌App Store‌, Apple does "a really good job."
Cook will testify for over an hour, and we'll continue to update this article with additional key statements as he answers questions. Cook will be questioned by both Apple and Epic lawyers, beginning with Apple and then going over to Epic. Apple's questioning will steer Cook in the direction of issues and documents that Apple wants to highlight or explain, while Epic's questioning will be more targeted and difficult for Cook to answer.

Questioning by Judge Rogers
Judge Rogers engaged Cook in a long debate about in-app purchases and how they're driven by games. Rogers is curious what's wrong with Apple providing users with choice within in-app purchases. If people want to buy v-bucks separately, what's the issue with Apple giving them that option? Or telling them they can make the choice?
Cook said that if people were allowed to link out, Apple would "in essence give up [its] total return on [its] IP. The judge then pointed out that games make up most of the in-app purchases. "It's almost as if they're subsidizing everybody else," she said.
"We need a return on our IP," said Cook. "We have 150,000 APIs to create and maintain, numerous developer tools, and processing fees."
She had several questions about in-app purchases and Apple's business model, and she also said that she didn't believe that Apple introduced the 15 percent cut because of COVID rather than because of the litigation that Apple is facing.
Apple's system is "quite lucrative" and the judge says it's a choice that Apple made, not something that Apple was required to do. Apple, for example, does not take a cut of the money when a customer uses a banking app. "You don't charge Wells Fargo, right? But you're charging gamers to subsidize Wells Fargo." Cook explained that gamers are "transacting" on Apple's platform, while other apps are not.
"I understand that Apple is somehow bringing the customer to the gamers, but after that first time, after that interaction, the developers of the games are keeping their customers. Apple's profiting off of that, it seems to me," said the judge.
"I view it differently," said Cook. "We're creating the entire commerce on the store, and we're doing that by focusing on getting the largest audience there. We do that with a lot of free apps, and those bring a lot to the table."
The judge went on to cite a study that showed 39 percent of developers are dissatisfied with the ‌App Store‌. "It doesn't seem like you have competition or feel much incentive to work for developers or to change the way that you act to address the concerns of developers," said Judge Rogers.

Additional Testimony From Cook - Epic's Lawyers
Cook was asked whether Apple competes against Google in operating systems. "We compete against Samsung and LG," Cook said. "Customers don't buy operating systems, they buy devices," said Cook, before Epic's lawyer referenced a video where Cook did say that Apple competes with Google. Apple's lawyer asked Cook if that was him. "It sure looks like me," Cook joked.
Epic went back to questioning Apple about profit and loss estimates that were shared earlier in the trial. Epic's lawyer referenced a "Fiscal Year '20 Services Summary" that has classified operating margin estimates for the ‌App Store‌. Cook said these estimates don't represent "fully burdened" costs for the ‌App Store‌, which is why they're inaccurate, but Epic maintains that these high profit estimates are accurate and is attempting to demonstrate to the judge that this is the case.
Earlier, Cook said that the estimates pertain to both the iOS and macOS App Stores. Epic's lawyer asked him to clarify the split of revenues from both, and Cook said that iOS "would be a lot larger." More discussion on this point will happen in a sealed session.
Epic's lawyer questioned Cook about in-app purchases. In-app purchases are designed to reduce friction for customers (no need to enter a payment method), which is one of the benefits. "Apple doesn't want customers to make a purchase on the web if it's possible to make it within the app?" asked the lawyer. "We want them to do what they want to do," said Cook. "Focus is on them." Cook did, however, acknowledge that he wants users to stay in app.
"In-app purchases are a substantial portion" of ‌App Store‌ purchases, right?" asked the lawyer. "It would be the dominant way of purchasing," said Cook. "Is it the dominant source of revenue too?" asked the lawyer. "I think so," Cook said.
"Apple will make 15 to 30 percent whether it's an impulse purchase or a thoughtful decision. Apple has no policy against impulse purchases," said Epic's lawyer. Cook disagreed, pointing out that parental controls are available so parents can make sure children aren't making impulse purchases.
"Do you not believe that it is as easy to buy virtual currency on the web as it is when you are in the app?" asked the lawyer. "It takes another click to leave the app and then go to the web. Lots of people do it," said Cook.
Questioning switched over to Apple's decision to ban Fortnite and its attempt to ban the ‌Epic Games‌ account. Cook says that he reviewed the decision that Apple made to cut off Epic's access, and agreed with it. Epic's actions were "malicious," said Cook.
Apple has said that banning ‌Epic Games‌ was its only viable action, but at the same time, the company offered to let Fortnite back in the ‌App Store‌ if it agreed to the ‌App Store‌ rules. "Why would Apple do that if Epic is a bad actor?" the lawyer asked Cook. "It would benefit users to have them back on the store, if they abided by the rules," Cook said. "The user is trapped between two companies and it's not the right thing to do to the user." Cook said that Apple was not thinking about money at all, and Fortnite's revenue was not a consideration.
The lawyer insinuated that Apple's decision to try to ban the ‌Epic Games‌ account as well was a form of retaliation, pointing out another issue with the Down Dog Yoga app, which Cook said he was not familiar with. Cook said bullying and retaliation are against Apple's core culture.
Lawyer said that it's impossible to say a store with 1.8 million apps is curated, but Cook said that's not true and he didn't agree with that assessment. Lawyer pointed out that Apple does not go through and make editorial judgements on an app by app basis to decide what's allowed, and Cook said that the lawyer doesn't understand the term curation, so the lawyer gave a dictionary definition of curated.
Lawyer asked about third-party app stores that are tailored to people's specific interests or more curated, and Cook said he's not aware of that kind of app store. The point of the questioning is to point out that other kinds of app stores could have value in addition to the ‌App Store‌. The lawyer also highlighted the fact that only Apple can recommend apps in the iOS ‌App Store‌.
The lawyer asked Cook about his prior statements that no company would be as dedicated as Apple managing a third-party ‌App Store‌. "Could third-parties do a better job? You have no idea if that's true on iPhone because no one has had the opportunity," said the lawyer. "It's an experiment I didn't want to run," said Cook. "I'm giving you my business judgement." "The market could come to a different judgement," said the lawyer. If there were a third-party ‌App Store‌, Apple would have to actually compete and persuade users to use its version. "There's no way to know if someone could do a better job than Apple," said Epic's lawyer. "I disagree," said Cook.
Cook was asked that if there were multiple stores, would customers be able to tell the difference between them? Cook said he didn't know. "When customers buy an ‌iPhone‌ today, they buy something that just works. They buy into a total ecosystem." Epic's lawyer pointed out that Apple trusts customers to know the difference between content in the ‌App Store‌ and content on Safari. Couldn't Apple educate customers? and wouldn't customers be able to choose the ‌App Store‌ if it offered features they liked? asked the lawyer. "It seems like complexity they shouldn't have to deal with," said Cook.
Do all developers like things the way they are? asked the lawyer. "Some developers don't like it," said Cook, referencing ‌Epic Games‌. He said there are a "few others" who aren't satisfied with the ‌App Store‌ policies, prompting Epic's lawyer to ask how many developers came in to testify on Apple's behalf in this trial. "Would it surprise you to hear it's zero?" asked the lawyer. "No, it wouldn't surprise me," said Cook "I don't see that there would be a natural way to include them.
Cook was asked if Apple's privacy stance sets it apart from other companies. "I think we care more than others do," said Cook. "There's some people that really want that and buy an ‌iPhone‌ because of it." Cook was asked about ‌App Store‌ data collection, and said "we generally collect the minimum amount that we can." Epic's lawyer suggested that someone could offer a store that collects less, which users might prefer, a situation Cook called "very hypothetical."
"Do you see any benefit at all to Mac users being able to download apps outside of the Mac App Store?" asked the lawyer. "Mac and ‌iPhone‌ are very different," said Cook. "Not all of the apps are on the ‌Mac App Store‌." "Are there any benefits to the design that allows users to choose apps that are outside of the ‌Mac App Store‌?" pressed the lawyer. "They'd be a lot safer if they did it the other way," said Cook.
Additional Testimony From Cook - Apple's Lawyers
Cook said Apple implemented the 15% cut to ‌App Store‌ commissions for developers making under $1 million because of the impact of COVID. Apple considers regulatory issues when making decisions it was in the back of Cook's mind, but he maintained COVID was the reasoning. Schiller previously said it was in the works for years but COVID pushed Apple to get it out.
Apple spent $18.8 billion on R&D in 2020. Cook said R&D benefits the ‌App Store‌, but Apple doesn't allocate a specific amount of money for ‌App Store‌ improvement. "We don't allocate like that."
The ‌App Store‌ is a "great opportunity" for developers and more importantly, great for users. "The breadth of apps and what you can do with them, it's hard to imagine a part of your life that you can't have an app for."
In-app purchase commission is used for payment processing, developer support, APIs, and more. If IAP didn't exist, "we would have to come up with another system to invoice developers, which would be a mess," Cook said.
When asked why apps can't direct users to deals on their websites, Cook said it would be "akin to Apple down at Best Buy saying 'Best Buy, put a sign there advertising where we are and that you can go across the street and get an ‌iPhone‌.'"
In emails, Apple often refers to "stickiness," which Cook says sticky means to "have such high customer satisfaction that people don't want to leave." Apple also references locking people into devices, which Cook says means making products work so well together that customers don't want to switch. Cook said that he is unaware of anything Apple could do to actually lock people into devices. This line of questioning relates to a 2010 email from Jobs that said Apple's strategy is to tie its products together to "further lock customers into our ecosystem."
iMessage's platform exclusivity has been brought up several times during the trial, and Cook was asked about the difficulty of leaving iMessage. Cook said it's a "really good feature" but it doesn't prevent people from going to Android.
Cook says that estimates that have suggested Apple's profit margins are 70 to 80% do not take into account many of Apple's investments, and those estimates are also based on both the ‌App Store‌ and ‌Mac App Store‌ combined. This line of questioning stems from an internal document where Apple discussed profit and loss internally. Cook says this document does not show P&L, and this document is sealed and won't become public.
Cook says that third-party app stores would be "terrible for the user." Without Apple's review, the store would be a "toxic mess" that would be bad for developers.
As today is the last day of the trial, Apple and ‌Epic Games‌ will submit their final briefs of fact by noon today. The judge has said that we should not expect a ruling right away because she has many other cases to deal with.