Apple Incorporates tvOS Events App Into Apple TV App Ahead of WWDC
Ahead of Monday's WWDC Event, Apple has folded the "Apple Events" app on tvOS into the Apple TV app, which is where the WWDC keynote will be able to be watched.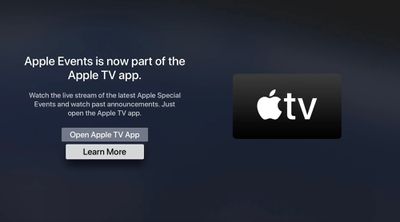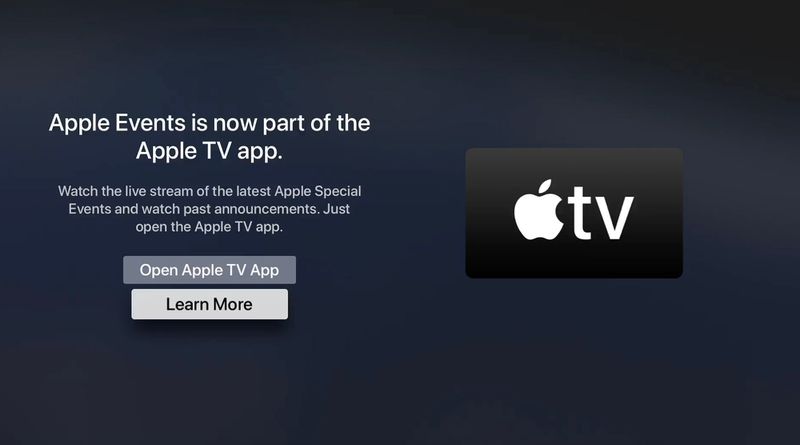 Searching for the Events app in the tvOS App Store confirms the swap to the TV app, as does attempting to download the Events app for the first time. This appears to be a change that's rolling out at the current time, as opening up the Events app still shows the September 2019 event info.


With Apple sunsetting the Events app, the WWDC keynote and future events will be provided to Apple TV users in the ‌Apple TV‌ app. This also has the benefit of making the event stream available on non-Apple devices that have access to the ‌Apple TV‌ app, such as smart TVs.
Apple's WWDC keynote will kick off on Monday, June 22 at 10:00 a.m. Pacific Time. The keynote can be viewed in the ‌Apple TV‌ app, on the Apple Events website, in the Developer app, on the Developer website, or on YouTube.