Apple Reportedly Looked at Acquiring Augmented Reality Display Maker Plessey
Apple recently considered acquiring British company Plessey Semiconductors, a maker of Micro-LED displays for augmented reality devices, according to The Information.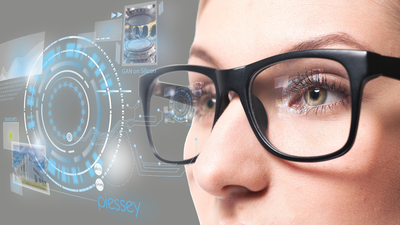 The paywalled report claims that Plessey has instead reached a licensing deal with Facebook, which in a statement said it wants to build "a glasses form factor that lets devices melt away so we can be more present with our friends, families, and surroundings":
Facebook has struck a deal to buy all of the augmented reality displays made by British firm Plessey, as the social network looks to build AR glasses capable of overlaying virtual objects onto the real world. The deal could give Facebook an edge over Apple, which recently looked at buying Plessey, one of the few makers of AR displays, according to two people familiar with the matter.
Apple has expressed a profound interest in augmented reality in recent years, making a major push into the space with frameworks like ARKit and RealityKit, creative tools like Reality Composer and Reality Converter, and hardware like the LiDAR Scanner on the new iPad Pro and likely some iPhone 12 models.
Multiple reports have indicated that Apple plans to release a combination AR/VR headset by 2021 or 2022, followed by a sleeker pair of AR glasses in 2022 or 2023. Last week, MacRumors obtained a photo of a generic HTC Vive Focus-like controller that Apple appears to be using to test its AR/VR headset.