Top Stories: 14-Inch MacBook Pro, iMac and Mac Mini Refreshes, and New AirPods on Horizon?
Rumors about upcoming Apple products are increasing as we head into March, even as the COVID-19 coronavirus continues to cause uncertainty about the timing. An entry-level "iPhone SE 2" or "iPhone 9" is widely expected in the near future, and it looks like iPad Pro, iMac, and Mac mini updates may also be coming.
Looking out a bit further, noted analyst Ming-Chi Kuo shared his thoughts on products coming through the end of 2021 that will use Mini-LED display technology, including a 14.1-inch MacBook Pro. Check out our video above and our list below for more details on this week's biggest news.
Apple Working on 'Six' Mini-LED Products Including New 14.1-Inch MacBook Pro and Refreshed iMac Pro
Apple is developing six products with Mini-LED displays for release by the end of 2021, including new 12.9-inch iPad Pro, 10.2-inch iPad, 7.9-inch iPad mini, 27-inch iMac Pro, 14-inch MacBook Pro, and 16-inch MacBook Pro models, according to analyst Ming-Chi Kuo.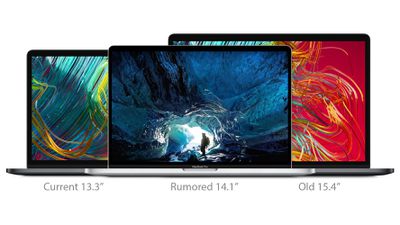 Kuo expects the new iMac Pro in particular to launch during the fourth quarter of 2020. Apple has not refreshed the iMac Pro since it was originally released in December 2017, so it is well overdue for an update.
Taiwanese publication DigiTimes echoed this information, reporting that Apple plans to launch a new 12.9-inch iPad Pro and multiple MacBook models with Mini-LED backlit displays by the end of 2020. Taiwanese LED manufacturer Epistar is expected to be one of Apple's key suppliers.

Previously Reliable Leaker CoinX Suggests New iMac and Mac Mini Models Are Coming Soon
New models of the iMac and Mac mini are coming soon, according to the anonymous Twitter account CoinX, which has a proven track record.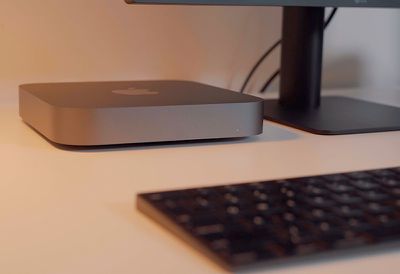 Apple last updated its regular iMac lineup in March 2019 with up to 8-core Intel processors and Radeon Pro Vega graphics options, while the Mac mini was last updated in October 2018 with up to 6-core Intel processors, USB-C ports, and a new Space Gray color option.
March is a common month for Apple product refreshes, so the updated iMac and Mac mini models could be announced at any time.

New 'Entry-Level' AirPods Pro Expected to Enter Production by Early Second Quarter
Apple's suppliers will commence production of new "entry-level" AirPods Pro between the end of the first quarter and the beginning of the second quarter, according to Taiwanese industry publication DigiTimes, suggesting that assembly of the earphones will begin around early to mid April.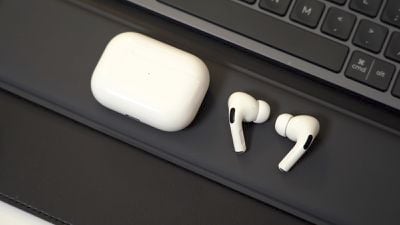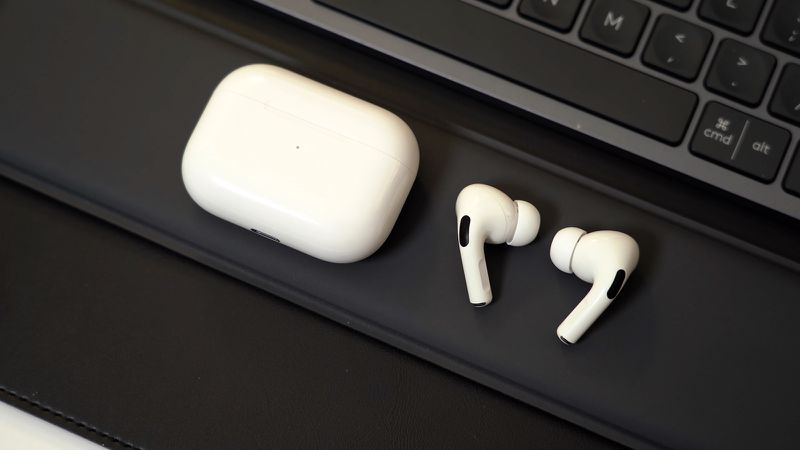 Details surrounding the alleged entry-level AirPods Pro remain slim. It has been speculated that the earphones could end up being third-generation regular AirPods with the same design and sound quality as AirPods Pro, but without active noise cancelation.

'iPhone SE 2' Said to Have Entered Final Production Verification Stage Ahead of Launch
Apple's lower-cost "iPhone SE 2" or "iPhone 9" model has reportedly entered the final phase of production verification at an assembly plant in Zhengzhou, China, suggesting that the rumored device may be announced soon, but there is some uncertainty around timing due to coronavirus-related production delays.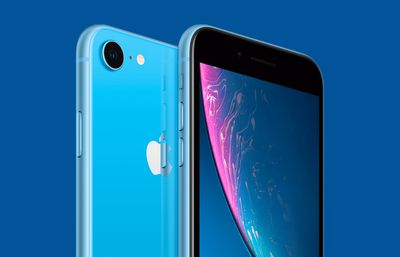 Even if the lower-cost iPhone is announced in March, initial supply may be limited until Foxconn and other Apple suppliers resume normal operations and ramp up mass production in the second quarter.

Apple Agrees to Pay Up to $500 Million to Settle Class Action Lawsuit Over 'Secretly Throttling' Older iPhones
Apple has agreed to pay up to $500 million to settle a class action lawsuit in the United States that accused the company of "secretly throttling" older iPhone models — a controversy known as "batterygate."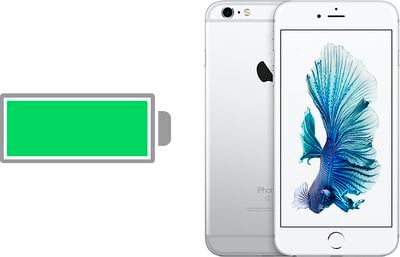 Each affected iPhone user in the class would receive $25, according to the preliminary settlement, reviewed by MacRumors. The amount could increase or decrease slightly depending on the number of approved claims and legal fees, with Apple's total payout to fall between $310 million and $500 million.

Disney World Returns Fully Working iPhone 11 to Family Weeks After Device Sank to Bottom of Seven Seas Lagoon
In early October, parents Lisa and Jacob Troyer took their daughter Sophie on a dream trip to Disney World. Unfortunately, on the final night of the trip, Lisa's brand new iPhone 11 fell out of her bag and landed right into the Seven Seas Lagoon near Magic Kingdom.


Nearly two months later, Lisa received some missed calls from the Orlando area. Figuring it was a telemarketer, she ignored them. Then came a call from her father-in-law, who let her know that Disney scuba divers had found her iPhone… and it still works perfectly!

MacRumors Newsletter
Each week, we publish an email newsletter like this highlighting the top Apple stories, making it a great way to get a bite-sized recap of the week hitting all of the major topics we've covered and tying together related stories for a big-picture view.
So if you want to have top stories like the above recap delivered to your email inbox each week, subscribe to our newsletter!