Accessory Maker Releases 'AirPods Pro' Cases Matching Rumored Noise-Cancelling Design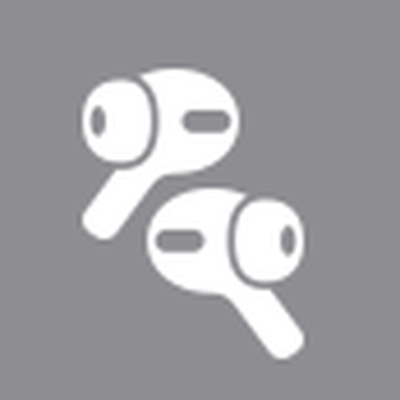 Last month, in the iOS 13.2 beta, MacRumors discovered an icon depicting never-before-seen AirPods with rubber ear tips, lending credence to rumors that Apple is planning to release higher-end AirPods with active noise cancellation and improved water resistance.
The new AirPods are expected to be released in late 2019 or early 2020. Ahead of time, accessory maker ESR has released both a cover and carrying case for the so-called "AirPods Pro", with the product images depicting a wider charging case designed to hold the AirPods with rubber ear tips.


The fact that ESR is now shipping perfectly-fitting cases for unreleased AirPods suggests that the accessory maker may have gleaned dimensions and design details from sources within Apple's supply chain. On the other hand, though, this could simply be a marketing stunt based purely on rumors.
The elongated charging case is consistent with the one that surfaced in a potential leak a few months ago:



Unsurprisingly, the higher-end AirPods are expected to have a higher price tag than the existing AirPods, which retail for $159 with a wired charging case and $199 with a wireless charging case. Exact pricing remains to be seen.
Apple typically unveils redesigned products during its keynotes, but an October event is looking unlikely this year, so it could announce the new AirPods in a press release like the redesigned Beats Solo Pro. Or, if the new AirPods are a 2020 product, they could be unveiled at Apple's usual March event.
(Thanks, Chris!)