Apple TV+ Executive: 'We're Not Doing Demographic Programming'
WIRED has published a lengthy feature about Apple's foray into streaming video, and while many of the details are known, the article serves as a nice primer ahead of the launch of Apple TV+ on November 1.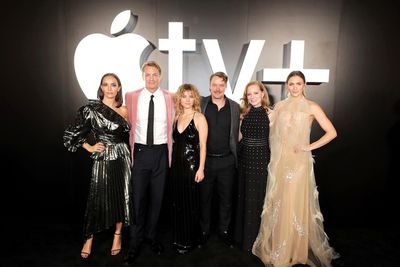 In an interview, Apple TV+ co-chief Zack Van Amburg said Apple is focused on quality rather than demographic programming. "No one here is sitting around saying we need to find the next show for males 18 to 34, or the next show for females older than 32. We're defining our programming by quality."
While TV shows on traditional networks are often aimed at capturing viewers between the ages of 18 and 49, a key demographic for advertising, Apple TV+ can avoid this since the subscription-based service has no commercials.
One of Apple TV+'s first series will be Ronald D. Moore's space-race drama "For All Mankind," with the article noting that Moore pitched the series with an impressive level of detail spanning up to seven seasons:
On the wall, a series of timelines and character profiles helped illustrate how the show might progress over the seven seasons that Moore and his writers had broken down. "The level of detail was overwhelming," Erlicht says. "Every aspect of the butterfly effect that would happen from the slightest change in that event." The executives walked out into the hallway, grinned at each other, and negotiated which one of them was going to give Moore the good news.
Apple TV+ will be available on the Apple TV app on iPhone, iPad, Apple TV, Mac, and other platforms, including online at tv.apple.com, for $4.99 per month with a seven-day free trial. Since September 10, customers who purchase any iPhone, iPad, Apple TV, iPod touch, or Mac can get one year of Apple TV+ for free.
Full Article: Inside Apple's High-Flying Bid to Become a Streaming Giant