Apple Pay Expands to Additional Banks in Germany, Austria, and the Netherlands
Apple Pay has expanded to more banks in Europe today, including ING in Germany, bunq in Austria, and ABN AMRO in the Netherlands.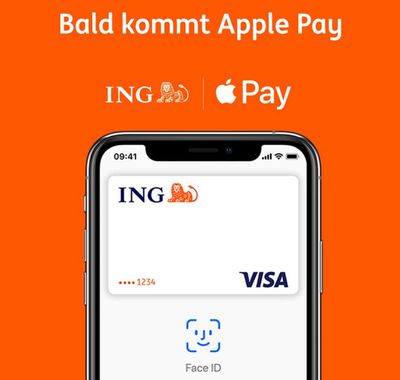 ING supporting ‌Apple Pay‌ in Germany is notable after a lengthy waiting period following the original announcement. ‌Apple Pay‌ made its debut in Germany in December, allowing iPhone and Apple Watch users in the country to take advantage of the contactless mobile payments service if their card issuer supports it.
Meanwhile, the Federation of German Cooperative banks (BVR) are said to be preparing for ‌Apple Pay‌ support, as are the Sparkassen and Giroverbandes (DSGV) association of savings banks. Both the BVR and the savings banks could start offering support later this year.
Also today, European challenger bank bunq brought ‌Apple Pay‌ to its customers in Austria. "Austrian users can now enable both Maestro and Mastercard cards for ‌Apple Pay‌, so they get the best of both worlds. This gives them the freedom to pay with their ‌iPhone‌ or Apple Watch, whenever they want, wherever they go," said bunq founder and CEO Ali Niknam.
Last but not least, ABN AMRO, one of the largest banks in the Netherlands, announced ‌Apple Pay‌ support in early September and now the bank's customers can finally start using Apple's payment service. Rabobank is expected to offer support in the country soon.
‌Apple Pay‌ has been gradually expanding across Europe and the Middle East, launching in Poland, Norway, Kazakhstan, Belgium, Germany, Czech Republic, Saudi Arabia, Austria, and Iceland over the last year.
Apple CEO Tim Cook said in March that ‌Apple Pay‌ would be available in more than 40 countries and regions by the end of 2019. ‌Apple Pay‌ first launched in the United States in October 2014. You can view the full list of ‌Apple Pay‌ countries and regions on Apple's website.
(Thanks, Geert!)