Apple's Stock Sets New All-Time High
Apple shares are currently trading above the $234 mark on the intraday market, setting a new all-time high for the company. As noted by CNBC, the stock's previous all-time high was $233.47 in October 2018.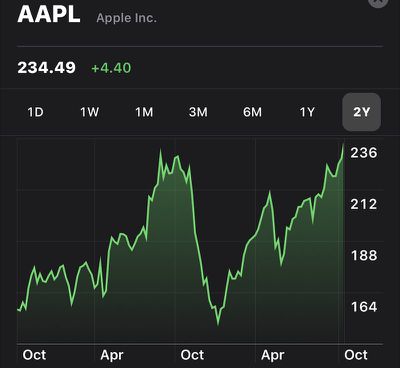 AAPL has surged nearly 10 percent over the past month, fueled in part by multiple reports indicating that iPhone 11 and iPhone 11 Pro sales have been better than expected so far in several countries, including the United States, China, and India, something that Apple CEO Tim Cook alluded to in a recent interview.
Apple is set to report its fourth quarter earnings results on Wednesday, October 30 after the stock market closes.