Apple Reportedly Wants to Have a Custom 5G Modem Ready for Use in Some Products by 2021
Apple yesterday announced that it has agreed to acquire the majority of Intel's smartphone modem business. The $1 billion transaction is expected to close in the fourth quarter of 2019, subject to regulatory approvals.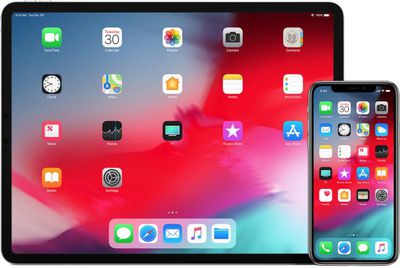 Understandably, the acquisition may enable Apple to accelerate development of its own 5G modem, with Reuters citing a source who claims the iPhone maker wants to have an in-house chip ready for use in some of its products by 2021, compared to previously reported timeframes of between 2022 and 2025.
New details lower down: Apple has partnered with Global Unichip, a design house connected to TSMC, on a modem design effort, and has an aggressive goal of 2021 for a working chip (vs the 2025 estimate previously reported by @aatilley ) https://t.co/h7106MAPgy — Stephen Nellis (@StephenNellis) July 25, 2019
Apple's transition to custom 5G modems will likely happen in phases, starting with lower-end and older models of devices, according to the report. Apple has a
multiyear chipset supply agreement with Qualcomm
, and a six-year patent license agreement, so it certainly does not have to rush the process.
The report does not explicitly mention the ‌iPhone‌, so the first product with an Apple-designed modem could very well end up being an iPad. In any case, the transition away from Qualcomm will likely take years, as its modems lead the industry in performance and worldwide compatibility.
In the interim, Intel is expected to supply LTE modems for 2019 iPhones, with Apple returning to Qualcomm for the first 5G-enabled iPhones in 2020.