Some Apple Watch Series 2 Repairs May Qualify for Series 3 Replacement Until Further Notice
Until further notice, repairs of 38mm aluminum Apple Watch Series 2 models will be fulfilled with equivalent Series 3 models due to a temporary shortage of unspecified parts, according to an internal document shared with Apple Stores and Apple Authorized Service Providers today.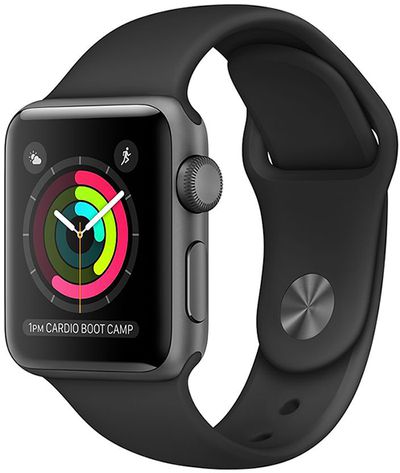 The internal document, obtained by MacRumors, reminds technicians that Series 3 models require an iPhone compatible with watchOS 4 or later. Apple instructs technicians to notify ‌iPhone‌ 5 and ‌iPhone‌ 5c customers of their option to upgrade their ‌iPhone‌ to resolve this incompatibility.
If a customer is unable to accept the substitute Series 3 model, Apple says they can contact Apple support to request a refund.
Apple has offered similar Apple Watch repair substitutions in the past due to parts shortages, providing some lucky customers with an upgrade to a newer generation of the device at a fraction of the brand new price, but we obviously do not recommend abusing this temporary good-will policy.
To initiate a repair, head to the Get Support page on Apple's website and book an appointment with an Apple Store or Apple Authorized Service Provider. We cannot guarantee that all locations will acknowledge existence of this internal policy, especially given it has no firm end date, so your mileage may vary.