Apple Reports 2Q 2019 Results: $11.56B Profit on $58B Revenue as Services Revenue Hits All-Time High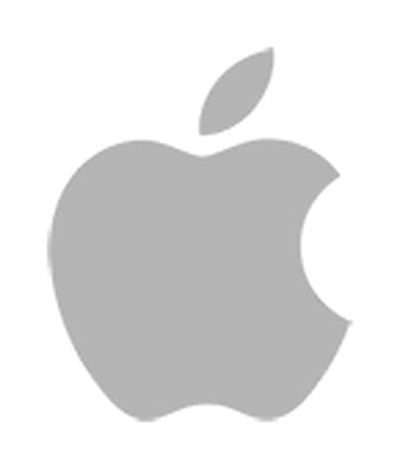 Apple today announced financial results for the second fiscal quarter of 2019, which corresponds to the first calendar quarter of the year.
For the quarter, Apple posted revenue of $58.0 billion and net quarterly profit of $11.6 billion, or $2.46 per diluted share, compared to revenue of $61.1 billion and net quarterly profit of $13.8 billion, or $2.73 per diluted share, in the year-ago quarter.
Gross margin for the quarter was 37.6 percent, compared to 38.3 percent in the year-ago quarter, with international sales accounting for 61 percent of revenue. Apple also declared an increased quarterly dividend payment of $0.77 per share, up from $0.73. The dividend is payable on May 16 to shareholders of record as of May 13.
In addition to the increase in the dividend payment, Apple says it has authorized another $75 billion for share repurchases.


This is the second quarter since Apple changed the way it reports its results, with the company no longer providing unit sales data for iPhone, iPad, and Mac. As a result, Apple is only providing revenue figures for its various segments, leaving analysts to estimate unit sales based on their own calculations.
"Our March quarter results show the continued strength of our installed base of over 1.4 billion active devices, as we set an all-time record for Services, and the strong momentum of our Wearables, Home and Accessories category, which set a new March quarter record," said Tim Cook, Apple's CEO. "We delivered our strongest iPad growth in six years, and we are as excited as ever about our pipeline of innovative hardware, software and services. We're looking forward to sharing more with developers and customers at Apple's 30th annual Worldwide Developers Conference in June."
Apple's guidance for the third quarter of fiscal 2019 includes expected revenue of $52.5-54.5 billion and gross margin between 37 and 38 percent.


Apple will provide live streaming of its fiscal Q2 2019 financial results conference call at 2:00 PM Pacific, and MacRumors will update this story with coverage of the conference call highlights.
Apple earnings call recap ahead…
1:41 pm: After declining nearly 2 percent in regular trading today, Apple's stock is up 4 percent in after-hours trading following the earnings release.
2:01 pm: Apple's earnings call is about to begin. Opening remarks underway...
2:03 pm: Financial results: $58B, towards high end of guidance range. We see this as a positive result despite headwinds from foreign currency exchange rates.
2:04 pm: Best quarter ever for services - $11.5B.
2:04 pm: Blockbuster quarter for ‌iPad‌, with revenue up 22% from year-ago. Highest ‌iPad‌ revenue growth-rate in 6 years.
2:04 pm: Wearables growth was near 50%. This category is about the size of a Fortune 200 business.
2:05 pm: YoY revenue performance in Greater China improved rel. to Dec. quarter. We've seen great response to pricing moves we've taken in that country. Government efforts to stimulate the economy. Improved US-China trade relations.
2:07 pm: Active installed base of devices continues to grow in each of our geographic segments, setting new all-time record for all major product categories. Reflection of loyalty and satisfaction of our customer base. Record quarter for App Store, AppleCare, Apple Pay, iCloud, and more...
2:07 pm: ‌Apple Pay‌ expected to be available in 40 markets by end of year.
2:07 pm: New York's MTA transit system will roll out ‌Apple Pay‌ in early summer.
2:08 pm: Ticketmaster has just announced that they will be accepting ‌Apple Pay‌ for purchases on the web, contactless payments also coming to vast majority of NFL stadiums, and more...
2:08 pm: 390 million paid subscriptions across Apple services/platforms at end of March, increase of 30M quarter-over-quarter.
2:09 pm: Cook is reviewing upcoming services announced at Apple's March event, including Apple Arcade, Apple Card, Apple News+, and Apple TV+.
2:13 pm: Several major product introductions during the quarter, including refresh to iMac. Apple believes its Mac revenue would have increased this quarter, but was down 5% due to processor constraints. All new iPad Air and iPad mini. New AirPods.
2:13 pm: Tim Cook says AirPods are "nothing less than a cultural phenomenon."
2:16 pm: This quarter, we brought the ECG app on Apple Watch Series 4 to Hong Kong and 19 European countries. Just like in the US, hardly a day that goes by that I don't get a letter or email from a customer in one of these countries, talking about how this feature has significantly changed their life. We believe we're just beginning to tap into ways we can help people actively tap into their health... other examples are the Apple Heart Study in partnership with Stanford and Apple Health Records at medical institutions and US Department of Veterans Affairs.
2:17 pm: Apple's innovation extends to the world we leave around us... Earth Day initiatives to leave the Earth better than we found it... Green Bonds... 100% recycled aluminum in products like latest MacBook Air and Mac mini... expanded recycling program... 44 suppliers have committed to using 100% clean energy for Apple-specific production.
2:18 pm: We are as excited as ever about our great pipeline of hardware, software, services... excited to share more at WWDC, less than 5 weeks from now.
2:18 pm: "You are not going to want to miss this one."
2:19 pm: Apple CFO Luca Maestri has taken over the call, reviewing financial details.
2:20 pm: 37.6% gross margin. Products gross margin 31.2%, down about 310 basis points sequentially due to the seasonal loss of leverage and headwinds from FX.
2:20 pm: Net income was $11.6B. Diluted EPS were $2.46. Operating cashflow was $11.2B.
2:21 pm: We've seen positive reaction to price changes in certain markets and expanded trade-in options.
2:21 pm: Industry-leading customer satisfaction. Latest survey from 451 Research: 99% customer satisfaction for ‌iPhone‌ XR/XS/XS Max combined.
2:22 pm: Best quarter ever for services - $11.5B. 16% YoY increase. Double-digit revenue growth across ‌App Store‌, ‌iCloud‌, ‌Apple Pay‌, ‌AppleCare‌, and more. Services accounted for 20% of March quarter revenue and about 1/3rd of gross profit dollars.
2:23 pm: Over 390+ paid subscriptions across services portfolio, increase of 120M vs. year-ago quarter. We expect paid subscriptions to surpass 500M during 2020.
2:23 pm: Mac: revenue was $5.5B, compared to $5.8B YoY. Driven by processor constraints for certain popular models.
2:24 pm: Active installed base of Macs reached a new all-time high.
2:24 pm: $4.9B revenue for ‌iPad‌. Revenue grew in all 5 of Apple's geographic segments. Fueled by great response to new iPad Pro models.
2:26 pm: Wearables, Home, and Accessories set new March quarter revenue record of $5.1B. Wearables grew nearly 50%. Apple Watch is best selling smartwatch in world. 3/4 of purchases going to customers who have never owned an Apple Watch before. AirPods demand is "off the charts" and Apple is working to catch up.
2:30 pm: Apple ended quarter with $225B in cash and marketable securities. Net cash position of almost $113B. Very strong position to invest confidently in all areas of business while continuing to deliver value to shareholders.
2:31 pm: Our priorities for cash have not changed over the years. Most importantly, we want to maintain the cash we need to run our business, strategic flexibility... it is our plan to reach a net cash neutral position over time. Given our confidence in Apple's future, our Board has authorized an additional $75B for share repurchases. We're also raising our quarterly dividend for the 7th time in less than 7 years, to 77 cents.
2:32 pm: Apple's guidance for the third quarter of fiscal 2019 includes expected revenue of $52.5-54.5 billion and gross margin between 37 and 38 percent.
2:33 pm: Apple has declared an increased quarterly dividend payment of $0.77 per share. The dividend is payable on May 16 to shareholders of record as of May 13.
2:33 pm: Q&A session.
2:33 pm: Shannon Cross, Cross Research: Tim, can you talk a bit more about what you're seeing in China. Looks like things are improving sequentially... what are customers and partners saying there?
2:35 pm: ‌Tim Cook‌: We're seeing in the ‌iPhone‌ space, we saw a better YoY performance in the last weeks of the quarter compared to the full quarter and vs. November, December. I think there's a set of reasons for this... one, we made some price adjustments, essentially backing out the weaker currency effect and then some... there's stimulus programs that the government has executed, including VAT being reduced from 16% to 13% in early April... three, our trade-in and financing programs that we've implemented in our retail stores have been very well received there. I'm happy with the results to date there. And, four, there's an improved trade dialog between the US and China. From our POV, this is affecting consumer confidence on the ground there in a positive way. I think it's all of these things. We certainly feel better than we did 90 days ago.
2:35 pm: Shannon Cross, Cross Research: I'm sure you're expecting a question about Qualcomm settlement...
2:36 pm: ‌Tim Cook‌: We're glad to put the litigation behind us and all the litigation around the world has been dismissed and settled. We're very happy to have a multiyear supply agreement and we're happy that we have a direct license agreement with Qualcomm... we feel good about the resolution.
2:37 pm: Question: Apple is guiding to higher operating expenses, how much of that is going to upcoming services (‌Apple Arcade‌, ‌Apple News‌+, ‌Apple TV+‌, ‌Apple Card‌...)
2:38 pm: Luca Maestri: As we add new services, we will need to make the necessary investments to support them... gross margins over 60%... positive for our ecosystem... and our ability to monetize it.
2:39 pm: Katy Huberty, Morgan Stanley: June quarter revenue typically declined about 15% over past 5 fiscal years, you are guiding for 8% this year, what are you seeing...?
2:40 pm: Luca Maestri: We continue to have strong revenue growth from non-iPhone categories. March was also the strongest month of last quarter... giving us confidence for this guidance... China trajectory should continue to improve over time.
2:40 pm: Huberty: How does Apple approach a new technology like this (5G) - highest cost, significant benefit, how you think about the right timing to coming to market with a product with those characteristics? How meaningful do you think 5G is as a driver in ‌iPhone‌ upgrades?
2:42 pm: ‌Tim Cook‌ gives a sideway answer "as one would expect." Talks about cost pressures from various technologies, but some are improving like NAND...
2:46 pm: Wamsi Mohan, Bank of America: What sort of dynamics are you seeing with trade-ins? What type of devices are being traded-in? Customers with older iPhones, newer iPhones? What sort of incentives are you providing beyond the financing to drive that? Do you see this as something that could accelerate replacement demand over next years?
2:48 pm: ‌Tim Cook‌: It's all over the place. 6, 6 Plus, 6s, 6s Plus, 7, 7 Plus, and fewer 8 and 8 Plus models... some customers on 2-year cycle, some on 1-year, and then some on 3 and 4 year cycles. Really all over the place. Our in-store trade-in values are more than blue-book of the devices, for lack of better description, we've topped those up to benefit of customer... geography doing best in installments is China. We have a bit of a unique offering there vs. what you can get in the regular market, probably further helps there. You can bet we're learning on each of these findings, the parts the user likes the most. I think the key is we're trying to build something into the consumer mindset that is good for the environment and good for them to trade in their current device on a new device. We do our best to get the current device to someone else who can use that. If the product is at end of life, we are recycling the parts in it so it can carry on in another form.
2:49 pm: Wamsi Mohan: Can you clarify if the settlement with Qualcomm is creating a headwind or tailwind to gross margins...
2:49 pm: Luca Maestri: We're not going to share the financial details of the agreement. We plan to honor that. What you see in our gross margin guidance in June quarter fully comprises our agreement with Qualcomm.
2:50 pm: Question: You now have over 1.4B active installed devices... should we expect a continued building out of services like those we saw at the March event... or is that mostly it for the near to intermediate term?
2:50 pm: ‌Tim Cook‌: Obviously I don't want to announce anything new on this call... but we're going to focus on those four (‌Apple Arcade‌, ‌Apple News‌+, ‌Apple TV+‌, ‌Apple Card‌). We're very excited about getting those out there.
2:54 pm: ‌Tim Cook‌ on those upcoming services: We're taking consumer interest on ‌Apple Card‌. There has been a significant level of interest on that. ‌Apple Arcade‌ will have different kinds of games... great for developers. ‌Apple TV+‌ comes amid great shift from cable to OTT platforms... we think ‌Apple News‌+ is a very unique product. I love magazines. We've really wanted to support the publishers, so we're working very hard, but at the very beginning of the ramp there. We wouldn't do a service if we didn't think it was meaningful... these aren't hobbies.
2:55 pm: ‌Tim Cook‌ on India: I think India is a very important market in the long term. It's a challenging market in the short term. We've started manufacturing there, which is very important to be able to serve the market in a meaningful way... we'd like to place retail storers there, we're working with the government to seek approval to do that... we've opened a Developer Accelerator there, we're very happy with some of the things coming out of there... it's a long-term play, it's not going to be an overnight huge business, but I think the growth potential is phenomenal. It doesn't bother me that it's a primarily Android market right now because that just means there's a lot of potential there.
2:56 pm: The call has concluded... five minutes early!
2:56 pm: Stay tuned to MacRumors for continued coverage of Apple's earnings results and commentary.