Apple Purchases Machine Learning Startup Laserlike
Apple last year acquired Laserlike, a machine learning startup located in Silicon Valley, reports The Information. Apple's purchase of the four-year-old company was confirmed by an Apple spokesperson with a standard acquisition statement: "Apple buys smaller technology companies from time to time and we generally do not discuss our purpose or plans."
Laserlike's website says that its core mission is to deliver "high quality information and diverse perspectives on any topic from the entire web to you."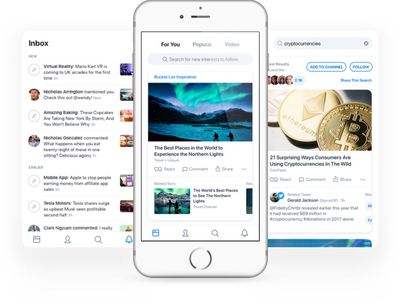 The company built a search app that used discovery and personalization machine learning techniques to build a Laserlike app described as an "interest search engine" that provided news, web, video, and local content relevant to each user. The Laserlike app is no longer available following the acquisition, but the company's website continues to cover what it was focused on:
We live in a world of information abundance, where the main problem is sifting through the noise and discovering the stuff you actually care about. For instance, if you care about knowing when the next SpaceX livestream launch is because you like to watch it with your kids, or if the car you bought two years ago has had a recall, or if a company you're interested in announces it's opening a new office where you live, or if there's a music festival coming to your town, you don't know when to look for these things, and there's no product that informs you automatically.

This is one of the things we want to fix on the Internet. Laserlike's core mission is to deliver high quality information and diverse perspectives on any topic from the entire web. We are passionate about helping people follow their interests and engage with new perspectives.
The Information suggests that Apple will use the Laserlike acquisition to strengthen its artificial intelligence efforts, including Siri. The Laserlike team has joined the Apple AI group led by new Apple AI chief John Giannandrea, who came to Apple from Google last year.
Giannandrea has been tasked with improving Apple's machine learning initiatives and bolstering ‌Siri‌, the company's voice assistant. Laserlike's technology could potentially allow ‌Siri‌ to learn more about Apple users to provide more tailored, personalized content.