Apple Planning Both 10.2-Inch 'iPad 7' and All-New 10.5-Inch iPad According to Proven Leaker
Throwing a wrench into rumors, the previously accurate Twitter account CoinX today claimed that Apple plans to release not only a 10.2-inch seventh-generation iPad, but also an entirely new 10.5-inch ‌iPad‌ without Pro branding. The tablets will not be released simultaneously, according to the tweet.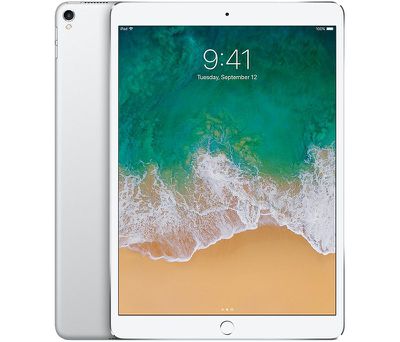 Both iPad 7 (10.2") and the "new" iPad (10.5", non-Pro) are coming. But not at the same time. — CoinX (@coiiiiiiiin) March 13, 2019
If accurate, Apple could perhaps be planning to release a slightly scaled back version of the existing 10.5-inch
iPad Pro
, which could allow it to fill a price point between the $329 lower-end ‌iPad‌ and the $799 and up 2018 ‌iPad Pro‌ models.
CoinX has an accurate track record, having previously tweeted the iPhone XS, iPhone XS Max, and iPhone XR names of the 2018 iPhones before anyone else, in addition to the 2018 iPad Pro being 5.9mm thick and a few minor details about other Apple products. It is unclear where the information is sourced from.
The 10.2-inch ‌iPad‌ should end up being a larger-screen version of the existing 9.7-inch ‌iPad‌, and it will likely be released within the next few weeks alongside minor refreshes to the iPad mini and iPod touch. It's unclear if any of the products will be unveiled at Apple's services-focused March 25 event.
The 10.5-inch non-pro ‌iPad‌ could be released later this year, perhaps alongside the next ‌iPad Pro‌ lineup.